Aspiring tales about aspirations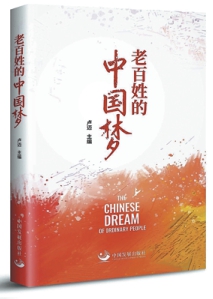 According to the research, education has played an important role in human development in China, and receiving education had become a turning point in many people's lives, it notes.
"We found that education-especially the restoration of the college entrance exams in 1977-played an important role in changing many people's lives. And it also helped to promote mobility in society. So, we could say education is an important way to deal with social injustice," Lu adds.
The story of a man surnamed Jin, who changed his life through education, is presented as another case study in the book. Born in a poor rural family, Jin worked as a teacher in his village before the restoration of the college entrance exams. He was admitted to Hebei Normal University after taking the exam. He worked in the local government after graduation. Years later, he started to work in the central government, and his life is very different now.
Xu Xianchun, director of the China Data Center at Tsinghua University, cites his own experience as a testimony to the importance of education.
"I was shortsighted before I entered university at age 22. But university education gave me both knowledge and vision, and helped my further development. I believe education changes lives and helps people to realize their dreams," Xu says.
The research discovered that the "spirit of struggle" is deeply rooted in Chinese people's minds and is "a great driver for people to realize their dreams", Lu says.
Xu says: "Although people have different conditions and backgrounds, their spirit and efforts will help everyone to change their lives to some extent, as well as contribute to national development."
The book also reveals such famous people's stories as that of Lang Ping, head coach of China's women's volleyball team.
"It shows the lives of people from different walks of life, including their pursuits, efforts and dreams," Xu says.
An English translation will be published soon.