Telling tales via word of mouth
Share - WeChat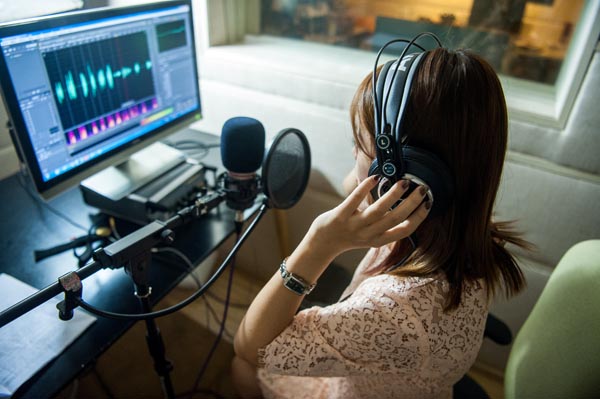 A growing number of fans are listening as audio plays and books give voice to our imagination, Wang Ru reports.
Listening allows the imagination to run wild which is why audio books and shows have sprinted into popularity recently. The spoken word is both able to soothe and inspire.
In another age, almost prehistoric in our days of smartphones and instant communication, people would say that you got a better picture on the radio than from the TV. As the old saying goes, what you see is what you get but what you hear is a never-ending feast.
The Sound harks back to those days. The reality show, broadcast on Hunan Satellite TV since 2018, has brought voice actors to the spotlight, charming audiences with the sheer magic of the spoken word.
Surprisingly, considering the appeal of electronic images for the younger generation, listening to audio dramas is a popular pastime for many college students. It could be that after long and arduous hours studying, they need to switch off their minds and relax.
Li Jiani, 25, agrees as she recalls her limited leisure time on campus as an undergraduate student in Chongqing years ago.
"After studying long into the night, I would often lie on the bed, and open an app on the smartphone to savor an audio drama," she says.
"With my eyes shut, the sounds elicited vivid scenes in my brain. It was really relaxing and exciting!"
For those who appreciate the art of sound, audio drama has a unique appeal. Performers use their voices to lead listeners on a journey of the imagination.
The gadgets we use today to listen may have evolved from the clunky radios of yesteryear, when the first nationwide radio drama was broadcast in the 1950s, but the appeal remains. During its 1980s prime before the internet and other technologies took over, 500 new radio dramas were broadcast every year, created by voice actors on China National Radio and local radio stations.
Most Popular