Opposition to US tariffs reaffirmed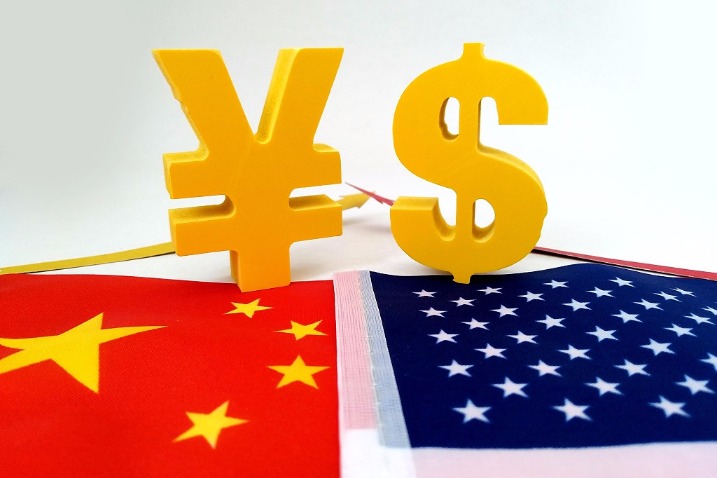 China firmly opposes the United States' proposed new tariffs on its products and vows to take countermeasures if Washington goes ahead with them, the Ministry of Commerce said on Thursday.
Gao Feng, a spokesman for the ministry, said that although the US postponed imposing tariffs on certain Chinese goods, any new tariffs would lead to an escalation of bilateral economic and trade friction. It is a serious violation of the consensus reached between the two countries in Japan in late June, he said.
If the US clings to its own course, China will have to take countermeasures, Gao said at a news conference. Washington's decision to delay some tariffs fully illustrates that there is no winner in a trade war, he added.
Gao urged the US government to correct its tariff moves, meet China halfway and address the problems based on equality and mutual respect.
The US originally planned to slap additional 10 percent tariffs on $300 billion worth of Chinese goods starting Sept 1. Later, it said the new tariffs on some Chinese products, including laptops, would be delayed until Dec 15.
Gao said additional tariffs can pose a challenge to the Chinese economy, but the impact will be "completely controllable".
Zhou Shijian, a senior fellow at the Tsinghua Center for US-China Relations, said at a seminar in Beijing last week that the US tariffs have limited impact on China's exports thanks to the resilience of Chinese exporters and the country's supportive policies.
US companies and consumers will foot the bill for the tariffs imposed on Chinese goods, said Ruan Zongze, executive vice-president of China Institute of International Studies, a government think tank.
Ruan, also speaking at the seminar, said US households are expected to pay up to $1,000 in additional costs annually as the proposed levies on roughly $300 billion in Chinese imports will mainly target consumer goods.
Gao said negotiating teams from both countries have maintained communication. The two sides agreed during the latest meeting in Shanghai to meet for the next round of talks in September in the US.
He said the list of "unreliable entities", a blacklist of foreign parties that harm the legitimate interests of Chinese companies, is undergoing necessary procedures and will be published shortly.
The list will apply to entities that do not comply with market rules, violate contracts or hinder supplies to Chinese firms for noncommercial reasons.