Xi urges furthering poverty relief efforts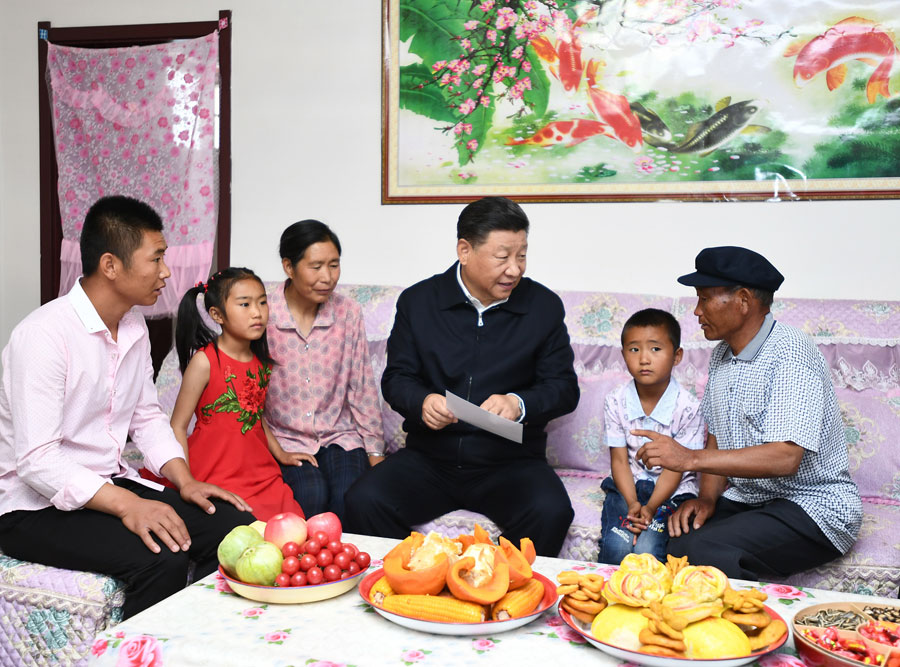 President calls for better livelihoods, healthier growth
President Xi Jinping called for further efforts in poverty reduction as he concluded his four-day inspection tour in Gansu province on Thursday.
Xi, also general secretary of the Communist Party of China Central Committee, urged local governments to strengthen environmental protection, strive to improve people's livelihoods and secure high-quality development.
After hearing a work report by local government officials on Thursday, he said intensified efforts must be made in poverty reduction with an emphasis on solving prominent problems that affect rural residents, including access to compulsory education, basic medical services and safe housing, while ensuring they have adequate food and clothing.
He required local government officials to identify and assist poverty-stricken people house-by-house and village-by-village in impoverished areas.
Saying people's livelihoods must be ensured and improved, Xi added that the issues that matter to people, such as education, medical services and transportation, should be addressed.
The president called on local governments to advance supply-side structural reforms, accelerate the upgrading of traditional industries, cultivate emerging industries, actively develop high value-added agriculture and coordinate protection and development of tourism resources to secure high-quality development.