Swimmer to make splash at London championship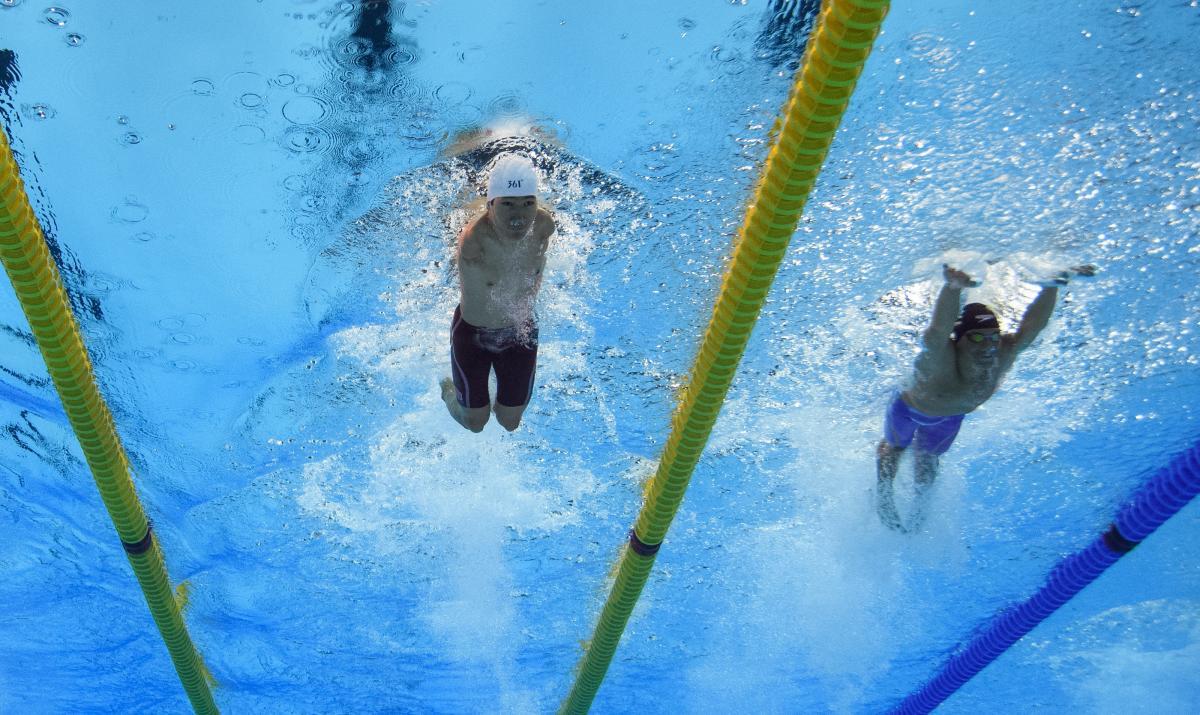 Competing for gold in next month's World Para Swimming Championships at London's Aquatic Centre will be a dream realized for Tokyo 2020 Paralympic Games hopeful Wang Lichao from China.
The 25-year-old made a big impression at a major international event in April when he smashed two world records on his World Series debut in Indianapolis, and now he has set his sights on more glory.
The World Para Swimming Championships, the largest para swimming championships outside of the Paralympic Games, will take place from Sept 9-15 at the venue that hosted the London 2012 Olympic and Paralympic Games swimming competitions.
When the British capital hosted the Games in 2012, Wang was watching on television,wishing that he might one day compete at the iconic pool, under the bright lights and with the crowds cheering him on.
"I remember thinking at the time, 'it would be great if I could stand-out and compete in front of a big crowd like that, in such a spectacular and eye-catching place'," Wang said.
Wang, from Zhejiang province in Eastern China, made an encouraging Paralympic Games debut at Rio 2016, where he won a bronze medal in the men's 50 meter butterfly S6 class.
He said he felt "very honored" to win a medal in Rio, having only taken up swimming at the age of 13, five years after an electrical accident which resulted in him losing both arms.
"It was the first time I had won a medal in such a big competition — I was happy at the time, but I knew clearly that I still had to work hard," he said.