Container tech could transform deliveries
Share - WeChat New green freight breakthrough keeps products cold with less energy use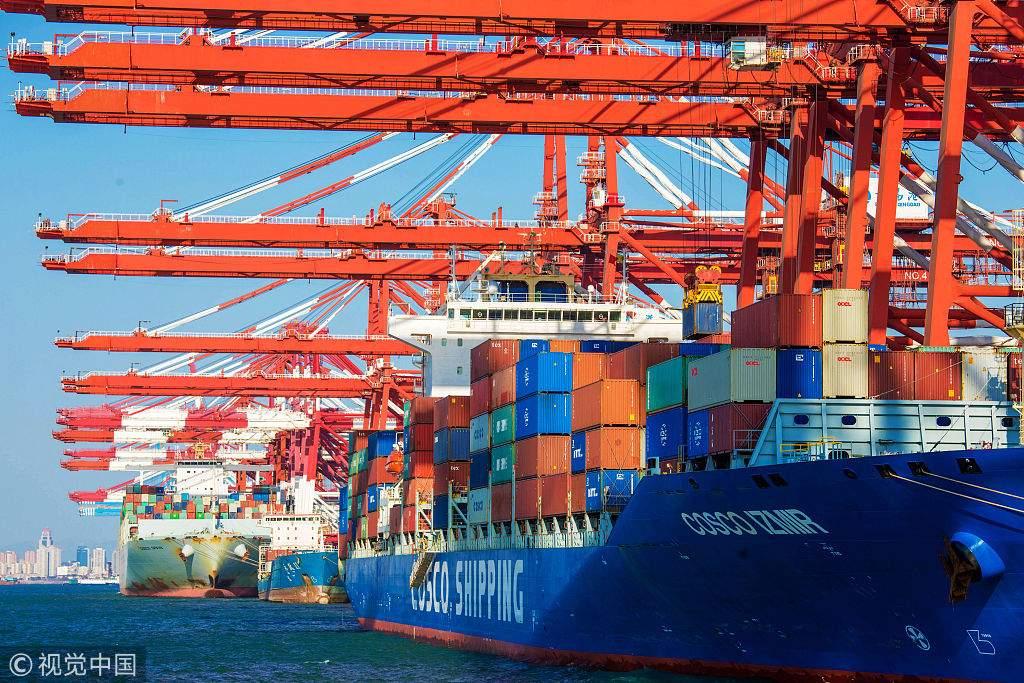 A Chinese rail company has started selling low-emissions freight containers that keep cold without the need for fuel-generated refrigeration.
Hebei-based transport business CRRC Shijiazhuang sold 49 of the containers to a manufacturer in China this month, having developed a prototype last year in collaboration with academics from the University of Birmingham in the United Kingdom.
The new container was one of several innovations showcased at the UK-China symposium on clean energy utilization and energy storage in Birmingham on Monday.
Ding Yulong, director of the Birmingham Centre for Energy Storage, said the invention has the potential to drive down emissions produced in cooling rail and road freight containers.
"We are delighted to see our cold storage technologies start to make the commercial market," said Ding. "We are working with our partners to extend the cold storage technologies to more applications."
The containers use phase-change materials, which are also known as PCMs, to maintain the cool temperatures needed to transport perishable produce.
PCMs release heat when they freeze, and absorb heat when they melt. An example of a PCM is water, which keeps the ambient temperature around it cool when it is frozen. Water's freezing point is fixed at 0 C, so the team at Birmingham used other substances to create a flexible range of temperatures achievable. The containers can maintain a temperature range of between 0 C and 12 C for periods longer than 100 hours.
An initial two-hour charge of energy is needed to bring down the temperature of the PCM, after which the container can be transported and shifted between trucks and trains without the need for a power source. This makes them easier to move and more environmentally sound than conventional containers, which are commonly kept cool through diesel-powered refrigeration.
At the symposium, Ding said the UK and China face a "similar and colossal challenge" in reducing reliance on fossil fuels and meeting emissions targets. This year, the UK became the first major economy to commit to net-zero emissions by 2050.
"Clean energy utilization and energy storage – two key themes of the conference – clearly have a key role to play," said Ding.
In 2015, China agreed to set a peak on its carbon dioxide emissions by 2030 as part of the Paris Agreement on climate change.
On Tuesday, Xie Zhenhua, China's special representative for climate change affairs, said China would support an effort by the United Nations secretary general and its climate change envoy to convince countries to update their nationally determined contributions, or NDCs, set out in the agreement.
"The most important objective is to identify the new NDCs for the post-2020 period and link those new NDCs together with the financial support from the developed countries as promised," Xie said, according to Reuters. "To have that financial support in place is very important and that's the objective we would like to achieve."