Huawei gets support from Japan's NTT Docomo
Share - WeChat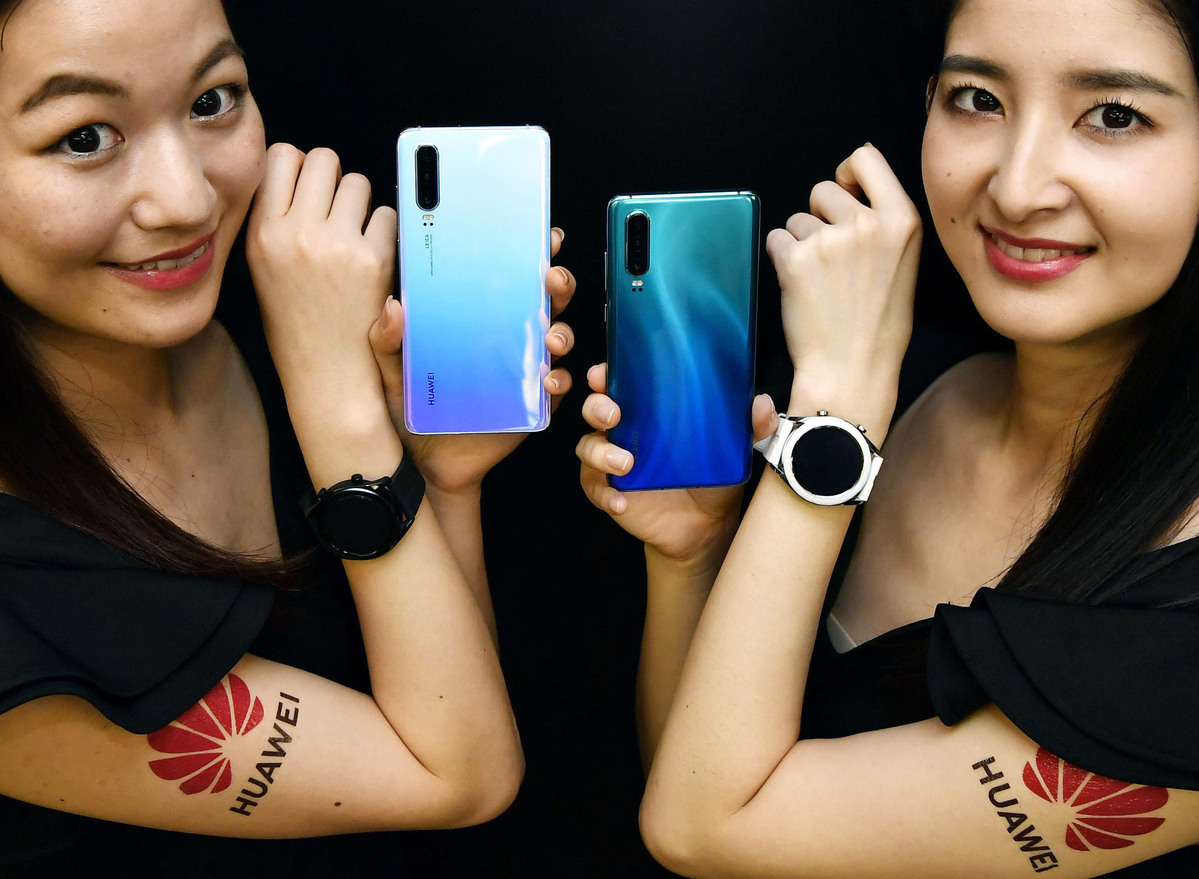 NTT Docomo Inc, Japan's largest telecom carrier by users, is resuming orders from Huawei Technologies Co Ltd, as the Chinese telecom giant is securing key support from the big three telecom operators in Japan despite US restrictions.
As shown on its website on Wednesday, NTT Docomo restarted taking orders for Huawei's high-end P30 Pro smartphone, which will be on sale in September.
With the move, the three major telecom operators in Japan, with other two being SoftBank Corp and KDDI Corp, have all restarted sales of Huawei's products, after they delayed the launch in May.
The earlier delay was due to uncertainty about Google's previous announcement that it would restrict Huawei's access to updates of the Android operating system in compliance with a US ban.
"We had been examining the impact of US trade restrictions on Huawei but have confirmed that our customers can safely use Huawei products at this stage," an NTT Docomo spokesman said on Tuesday.
In Japan, Huawei ranked fifth in terms of smartphone shipments and accounted for 6.2 percent of the total by the first quarter of this year, following Apple Inc, Sharp Corp, Sony Mobile Communications Inc and Samsung Electronics Co.
Xiang Ligang, director-general of telecom industry association Information Consumption Alliance, said: "The move is of significance, showing that the Japanese tech company is not willing to surrender to political pressure from Washington, which leveraged political power to suppress tech power globally."
Washington at first put Huawei on the Entity List in May, banning it from buying US technology without special government approval. Later, the US government gave Huawei a temporary license to purchase some US-made goods to reduce disruption for its customers.
The US government said on Monday that it will give Huawei another 90 days to buy from US suppliers. The move, an extension of the license through mid-November, is expected to allow the Chinese tech giant to serve its existing telecom customers and smartphone users.
Analysts pointed out the latest development also reflected a broader trend where companies globally all started to realize that any behavior obstructing fair and free trade will hurt their interests in the end.
Reuters reported that US President Donald Trump said on Sunday that he had spoken with Apple CEO Tim Cook, where Cook "made a good case" that tariffs could hurt Apple.
Cook reportedly said that it would be hard for Apple to pay tariffs on its products assembled in China, as many of its competitors, such as Samsung, whose manufacturing is mostly located in South Korea, do not have to pay the same level of tariffs.