Exotic species get claws into pet market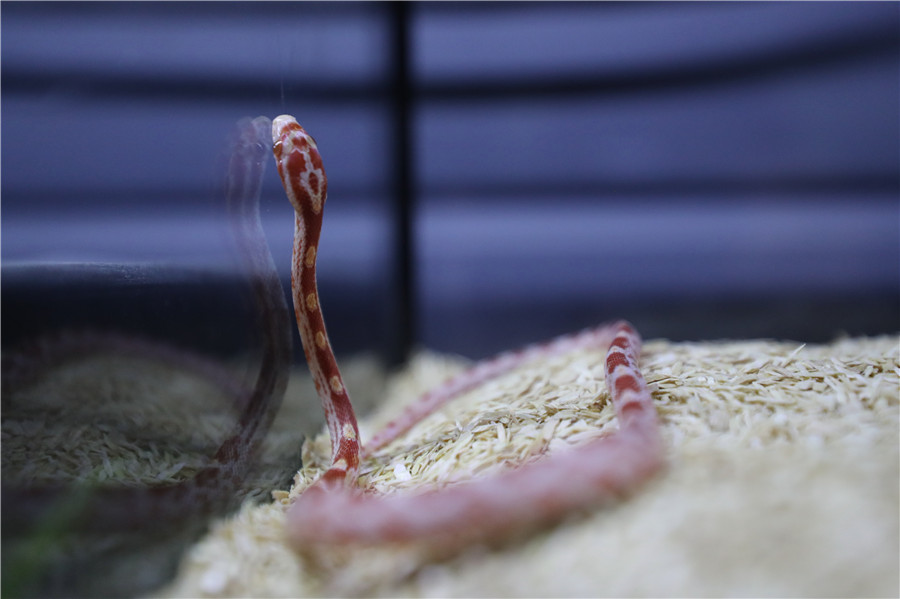 Internet interest
By contrast, the internet is the major trading platform for people looking for the most unusual pets. For example, a popular retailer called Ant Farm, which opened in 2010, sells the insects on Taobao.
The store, which receives about 2,500 orders a month and has 30,000 registered fans, sells more than 200 kinds of ants. They range from honeypot ants-a queen costs nearly 3,000 yuan-to Messor cephalotes, where a group consisting of a queen and three to five worker ants costs 2,000 yuan.
"Owning ants is still a new thing in the exotic pets market. I was among the first group of ant lovers that emerged about 10 years ago. Back then, the group only had a few hundred members, but now, the number is estimated to be 100,000," said Yang Yu, 35, Ant Farm's owner.
A colony of ants usually costs about 10,000 yuan, much less than a single rare tortoise, according to Yang. Some ordinary species, such as bullet ants or the Bornean queenless ant, cost just a few hundred yuan for a small group, meaning they are popular with younger collectors.
Yang said raising ants is a good option for quiet people. He said owners have a lot of fun observing the highly organized insects working collaboratively, and it is considered a tremendous achievement if the group produces the next generation in captivity.
He has established two online ant chat groups, each of which has nearly 2,000 members. Many are high school students, who are still beginners in the field, while others are senior players, though still age 40 or younger.
"They share common ground-a strong interest in ants and great curiosity about the small underground kingdom. Most of them are their family's only child and they want a pet for companionship," he said.
"Thanks to increasing social tolerance, you will not be seen as a geek for raising an exotic pet. On the contrary, it has become a cool thing that has attracted more people."