Exotic species get claws into pet market
Share - WeChat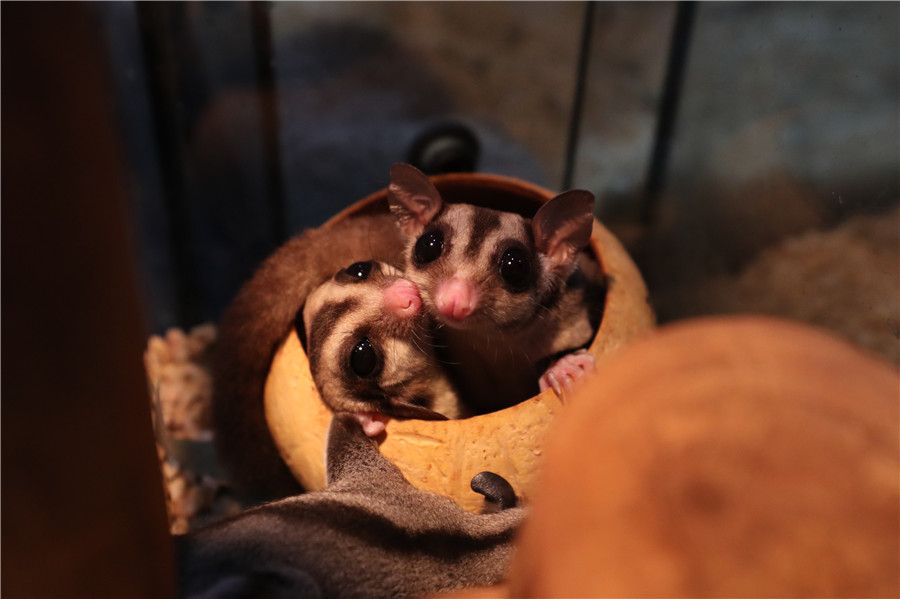 Booming market
Having bred rare tortoises for 30 years, 45-year-old Luo Peng, from the southwestern province of Sichuan, is a loyal exotic pet fan. The balcony of his apartment in downtown Chengdu, the provincial capital, is home to more than 100 tortoises.
As an enthusiast, Luo has collected nearly every subspecies of box turtle-a rare tortoise with a domed shell that is hinged at the bottom, which enables it to be closed to keep predators at bay. A baby box turtle is priced at 60,000 to 80,000 yuan.
"China's exotic pets market has boomed in the past five to 10 years. For example, in the 1990s there was no domestically made food for tortoises-imported brands didn't appear until 2000," he said.
From 2009, some fans sold homemade tortoise food, based on their own experience, according to Luo. "Now, at least seven domestic companies are making tortoise food, providing more than 20 kinds for different species and ages. Compared with imported foods, domestic brands are far more diverse," he said.
Data from the National Bureau of Statistics show that annual per capita disposable income soared from 18,311 yuan in 2013 to 28,228 yuan last year, and Luo believes the rise in living standards has been a major driver of the booming pet market.
"People can easily satisfy their basic needs, and that gives them more freedom to develop hobbies and spend their extra cash on pets," he said.