US farmers to get 2nd government payout of at least $15 per acre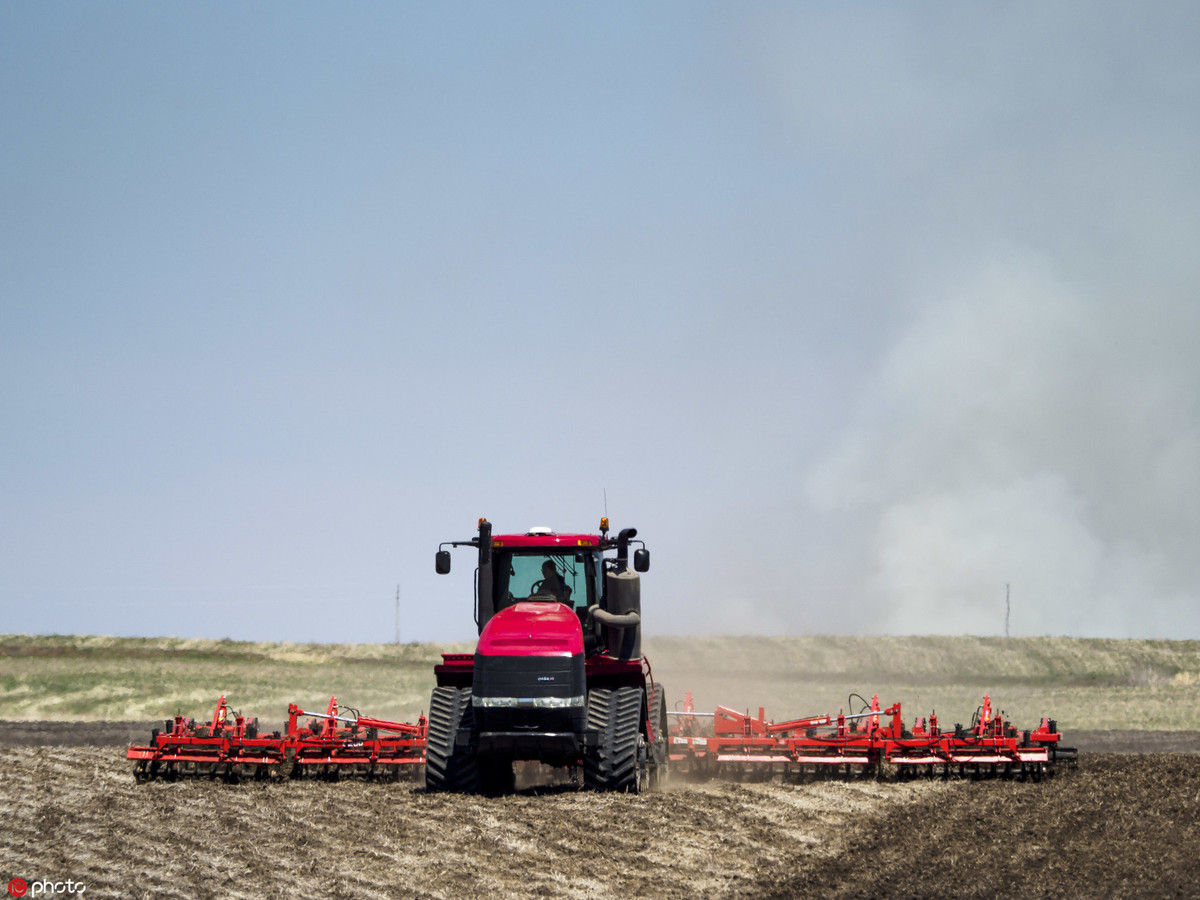 US farmers battered by the US-China trade dispute will start receiving a minimum of $15 per acre by the end of August from the latest government financial aid package; however, people working in the farming industry still want regular trade rather than government aid.
American Farm Bureau Federation President Zippy Duvall said in a statement, "While we are grateful for the continuing support for American agriculture from President Trump and Secretary (Sonny) Perdue, America's farmers ultimately want trade more than aid. It is critically important to restore agricultural markets and mutually beneficial relationships with our trading partners around the world."
Brian Duncan, vice-president of the Illinois Farm Bureau, told CNN: "No matter what the payments are here, they are not going to make up for the generational damage that's being done. Once trade routes get changed, they don't change back — that's the real rub here."
The $14.5 billion in assistance is the second round of aid the Trump administration will pay out. Farmers received about $12 billion in aid last year.
However, unlike the agriculture industry, which is receiving subsidies from the government to offset some of the tariffs, "there is no simple way to compensate the consumer'', JPMorgan's chief US equity strategist Dubravko Lakos-Bujas said on Monday.
JPMorgan analysts said that if the next round of US tariffs goes into effect on Sept 1, they are expected to cost American households up to $1,000 per year.
The analysts said in a note that the $1,000 figure assumes a 10 percent tariff on about $112 billion of Chinese imports, which President Donald Trump announced will begin next month. While he had initially proposed 10 percent tariffs on $300 billion worth of Chinese goods, he later reduced it to exclude certain consumer products like cellphones, laptops and toys.
If the tariff increases to 25 percent — as Trump has threatened — the cost to consumers would rise to $1,500 per year, JPMorgan stated.
Trump tweeted Sunday afternoon about negotiating trade deals with China, saying the country is "Poised for big growth after trade deals are completed''.
In May, researchers from the International Monetary Fund, the Federal Reserve Bank of Boston, Harvard University and the University of Chicago released a study stating that the burden of the tariffs ultimately falls "largely on the US".
A separate IMF analysis of the May study said that while consumers in both China and the US "are unequivocally the losers from trade tensions ... tariff revenue collected has been borne almost entirely by US importers''.
The latest round of financial assistance for American farmers is based on how many acres have been planted, and the rate will vary by county. The maximum a farmer can receive is $500,000. Those who earn more than about $900,000 a year aren't eligible. The payments will be split into three rounds. The last two will be paid in the fall and winter but could be canceled if the trade dispute is resolved beforehand.
The aid package includes another $1.4 billion in government purchases of agricultural commodities that will be distributed to food banks, and $100 million to promote exports to new countries.
China imposed a retaliatory tariff of 25 percent on US soybeans in July 2018. Chinese importers and private buyers have basically stopped purchasing soybeans, and farmers have a record amount in storage.
According to the American Farm Bureau, in 2018, China imported $9.1 billion in US farm products, down from $19.5 billion in 2017.
In addition to the tariffs, farmers, especially in the Midwest farm belt, have had to deal with a record wet spring and flooding that made planting difficult. Now, hot and dry summer weather has cut corn and soybean yields.
The US Department of Agriculture said some 19.4 million insured acres went unplanted due to rain, which it said was the highest amount since it started tracking in 2007.
Data from the Federal Deposit Insurance Corp in June showed that farm bankruptcies were up 13 percent from the previous 12-month period to 535, the highest level since 2012.
The tariffs and bad weather have caused farmers to postpone buying tractors and other equipment.
John Deere, the world's largest farm-equipment manufacturer, reported on Friday that third-quarter overall net sales and revenue fell 3 percent from a year ago. The results "reflected the high degree of uncertainty that continues to overshadow the agricultural sector", Samuel Allen, CEO of the Moline, Illinois-based company, said in a statement.