Tabling a diplomatic replay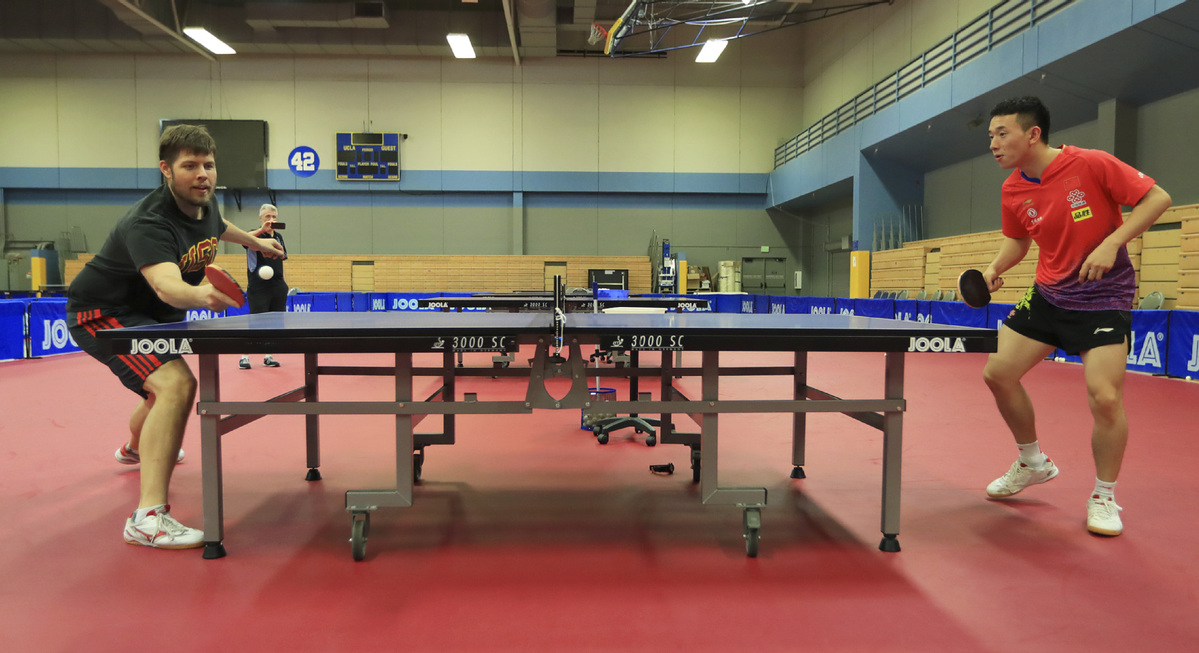 Joint China-US training sessions in Los Angeles reminiscent of historic 1971 exhibition
The clacking of ping-pong balls filtered through the cheers at the University of California's John Wooden Center over the weekend.
Fifty-eight members of China's national table tennis team, including Olympic champions Ding Ning and Ma Long, are in Los Angeles for a 20-day visit, training with players from Team USA.
At the invitation of the United States Table Tennis Association and the US Olympic Committee, China's national team - the reigning world champions by any standard - arrived in LA on Aug 5 for daily workouts with their American counterparts until Aug 25.
"I think table tennis is kind of what we call our national sport, and the Chinese team has won a lot of honors. It's a glorious team," Zhang Ping, Chinese consul general in Los Angeles, told an audience of players, USATT officials, UCLA representatives, Chinese students and ping-pong enthusiasts.
Table tennis is closely associated with China-US relations. In 1971, nine American players were invited to Beijing for exhibition games against Chinese opposition.