Panda celebrates 3rd birthday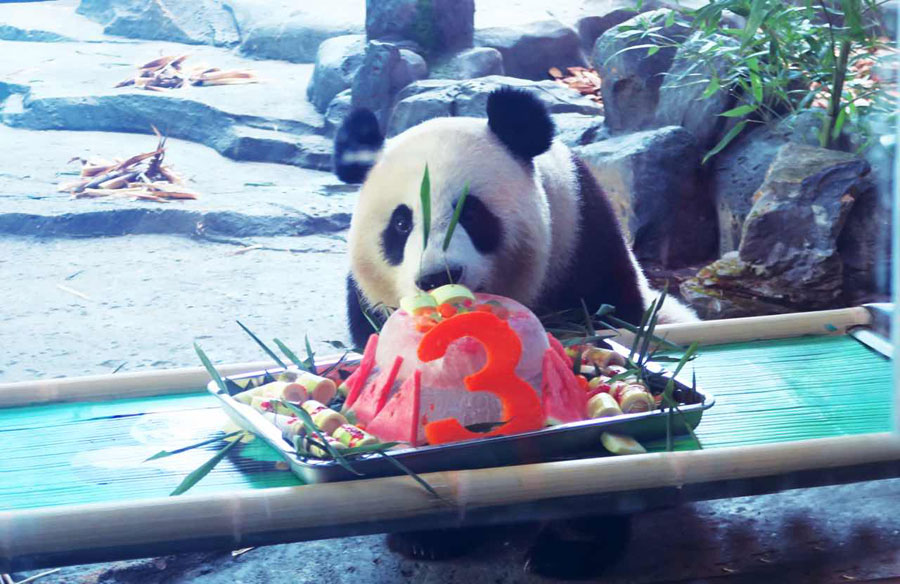 Fifty invited families gathered at the panda house in Wuhan, Central China's Hubei province to celebrate panda Pang Niu's, or Fat Girl in English, third birthday on Saturday, according to the Wuhan Zoo.
This is Pang Niu's first birthday in Wuhan.
Items about pandas, such as bamboo shoots, panda excrement, steamed cornbread, pine bark padding and food waste were displayed in the panda house's exhibition hall.