Baidu spreads cloud services to Singapore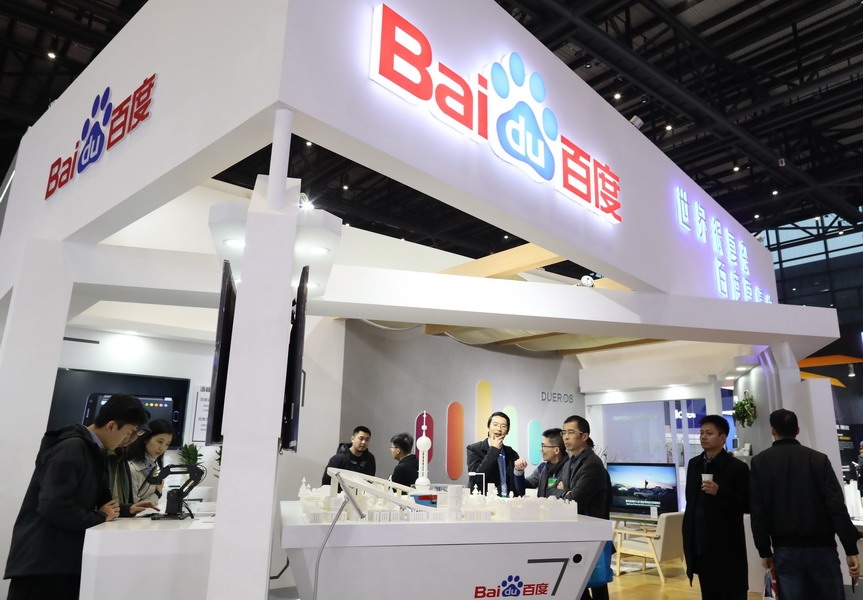 Internet search giant Baidu Inc announced on Monday the launch of its cloud services in Singapore to support international Chinese companies and local Singapore businesses.
Baidu said its artificial intelligence cloud services have won certification from authorities in Singapore, and has started to provide full-suite cloud services to Chinese internet, online game and financial companies which use Singapore as a hub of their global operations. Local Singapore companies are also clients.
In the first stage, the Baidu AI cloud will provide computing, storage, networking, security, database and system management services, and will roll out more services to clients in the future.
Singapore has been a hub of Chinese companies' global operations, especially as the Belt and Road Initiative gains momentum.
The Baidu AI cloud has become the fastest cloud service provider in China to achieve quarterly revenues of more than 1 billion yuan ($141.9 million), and has become one of the top players in China's cloud market.
IQiyi, a Beijing-based online streaming video service provider and Baidu's online entertainment subsidiary, and Do Global, a world leading mobile internet brand focused on international mobile apps and overseas advertising, are among the first clients in Singapore.
Baidu AI cloud services are available in multiple regions in the Asia-Pacific region, and will expand service offerings globally to serve global clients.