China's steel output to drop in H2: Fitch
Share - WeChat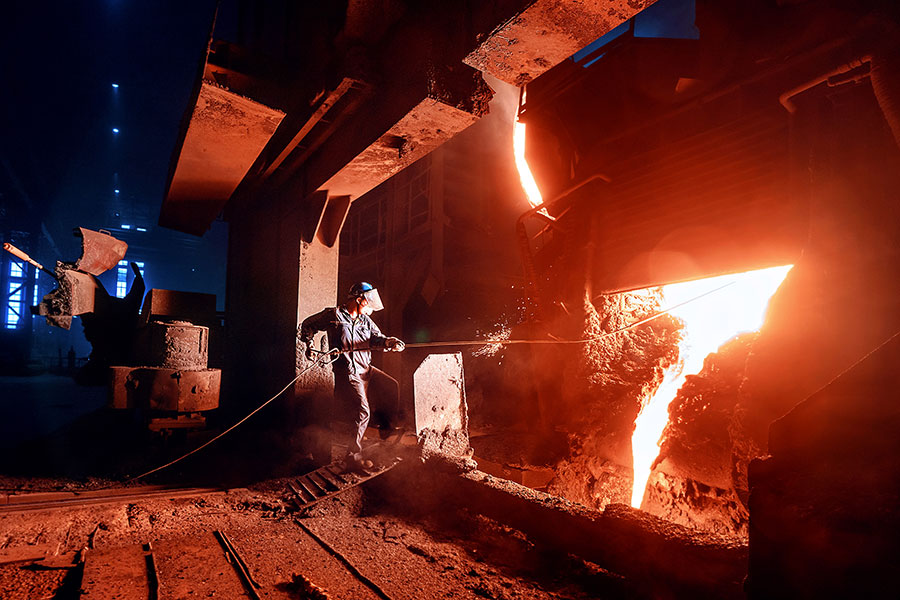 BEIJING - China's steel production is set to decline significantly in the latter half of 2019 after reaching a record high in the first half, Fitch Ratings says in its latest report.
Crude steel and steel-product output rose 9.9 percent and 11.4 percent to 492 million tons and 587 million tons, respectively, in the first six months, the ratings agency cited data from the National Bureau of Statistics.
Construction steel accounted for the bulk of the growth, which was consistent with strong fixed-asset investment (FAI) growth in property, Fitch noted.
For the latter half, the agency expected steel production to decline due to a slowdown in housing construction, production restrictions led by environmental measures and market-driven production cuts on shrinking steelmaker margins.
Fitch expects housing construction growth to slow, particularly in lower-tier cities, which will be a drag on FAI growth into the sector on a yearly basis.
Meanwhile, air-quality targets have already led a number of steel-producing cities in Hebei, China's main steel-producing province, to implement plans to restrict production.
In addition, steel producers experienced significant margin decline in the first half of the year, mostly driven by rapid increases in iron-ore prices.