5G's present is face of the future
By SHI FUTIAN and SUN RUISHENG in Taiyuan, Shanxi province | China Daily | Updated: 2019-08-16 09:51




Share - WeChat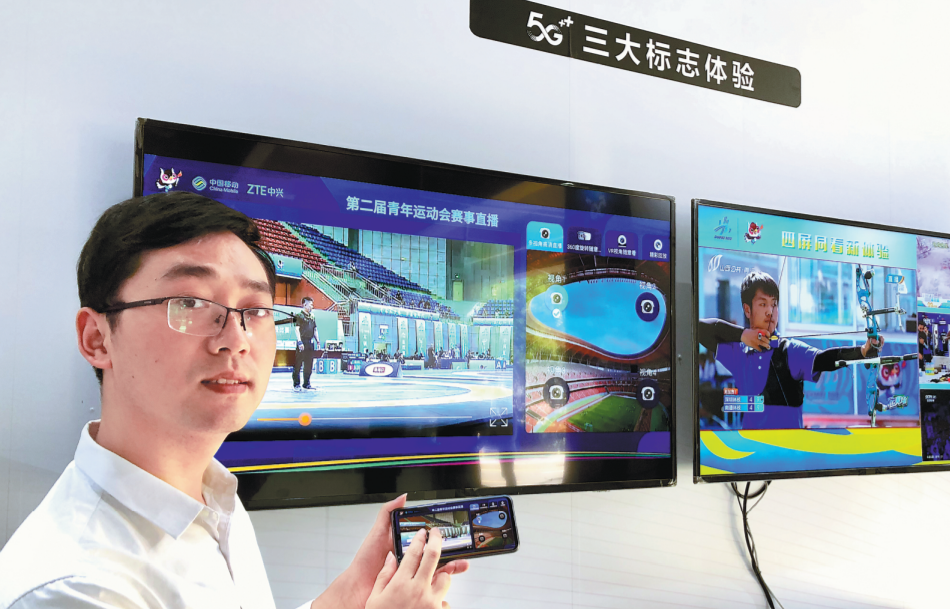 Watching the action will never be the same as game-changing tech wows remote viewers
As much as we'd recommend it, making the trip to Shanxi province is not necessary for those curious to check out China's stars of the future at the ongoing Second National Youth Games.
Thanks to 5G technology, a smartphone is now all you need to immerse yourself in the action.
The Games are the first major sports championships in China to embrace 5G tech, which, as well as improving the viewer experience, is making the jobs of organizers easier.
5G users on smartphones, IPTV and other devices can enjoy 360-degree visibility of every competition. Viewers can also zoom in or out and choose a variety of camera angles.
To some extent, those who watched last Thursday's opening ceremony on 5G-enabled screens enjoyed an even better experience than the on-site spectators, whose views were limited by their seat position.
The multi-scene live broadcast of the stunning augmented-reality special effects, which included a huge fire phoenix that lit up the Games' cauldron, could only be watched through the 5G network.
The technology is also used in the athletes' village, where a digital tour of Shanxi's most famous attractions is available on IPTV in the competitors' rooms.