Lenovo profit more than doubles to $162m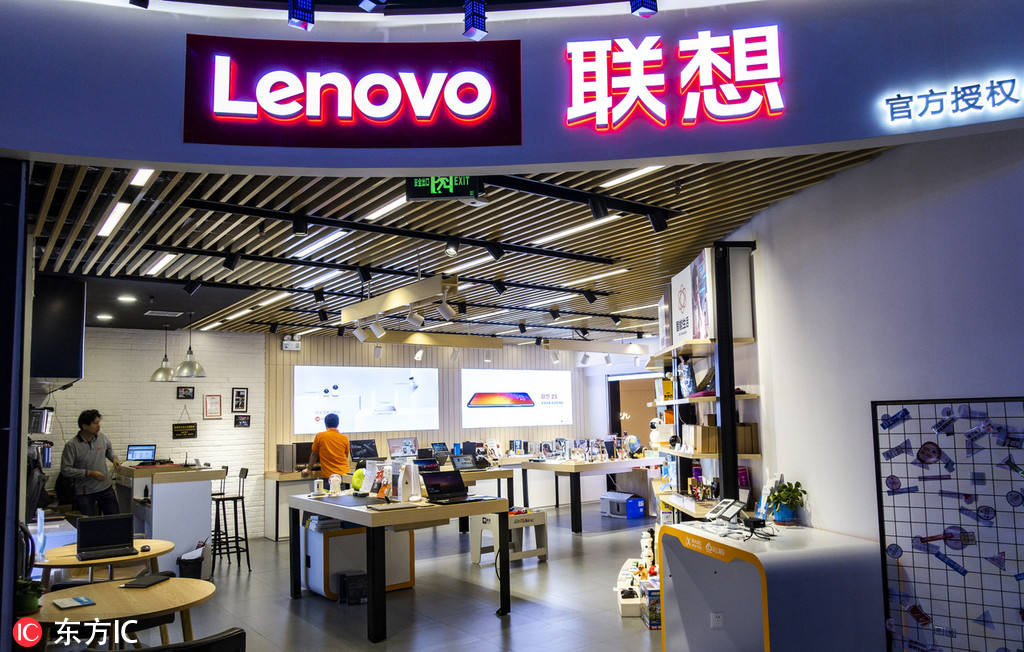 Chinese tech heavyweight Lenovo Group Ltd saw its profit more than double in the quarter which ended in June, on the back of a record high personal computer market share and strong performance in its internet data center business.
Its profit hit $162 million compared with an average estimate of $154 million by nine analysts, according to data service provider Refinitiv. Its revenue rose to $12.51 billion, marking year-on-year growth for the eighth consecutive quarter.
Yang Yuanqing, chairman of Lenovo, said the Beijing-based company has cemented its position as the world's largest PC maker, grabbing a record 24.9 percent market share in the quarter.
"We have seen robust growth in market segments such as gaming PCs, and light PCs, with related revenue jumping by about 30 percent year-on-year," said Yang.
According to him, the company also performed quite well in Japan after it acquired a 51 percent stake in Japanese technology firm Fujitsu Ltd's personal computer business.
"Our enhanced operational efficiency also contributed to our better profits," Yang said. The company's gross profit margin hit 16.4 percent in the quarter.
Lenovo's strong performance came as global PC market rebounded from April to June. Year-on-year growth during the quarter reached 4.4 percent, which was notably higher than expected as the easing of supply shortages combined with looming trade tensions which increased the demand, according to data from the market research company International Data Corp.
"Supply for Intel's processors improved markedly during the quarter, allowing most PC vendors to fulfill old orders while also shipping a healthy supply of new PCs into the channels," Jitesh Ubrani, research manager for IDC's Mobile Device Trackers, said in a research note.
According to IDC, Lenovo's PC shipments grew 18.2 percent year-on-year to 16.25 million units, far better than second placed HP Inc which grew only 3.2 percent.
Revenue from Lenovo's mobile business group recorded a 9 percent fall, but its smartphone shipments grew 30 percent in the North America market.
The company said it will focus on emerging markets for smartphone business growth this year.
Xiang Ligang, director-general of the Information Consumption Alliance, a telecom industry association, said the strong results show that Lenovo is outperforming rivals in the PC sector, despite global geopolitical uncertainty.
Amid China-US trade frictions, Lenovo said the company is positioned better than most given a globally balanced revenue mix, its footprint across 180 markets, and a more flexible majority-owned manufacturing base.
But the company also warned that it will have to raise product prices if US tariffs increase.