Ceramics from 19th-century ship donated to National Museum of China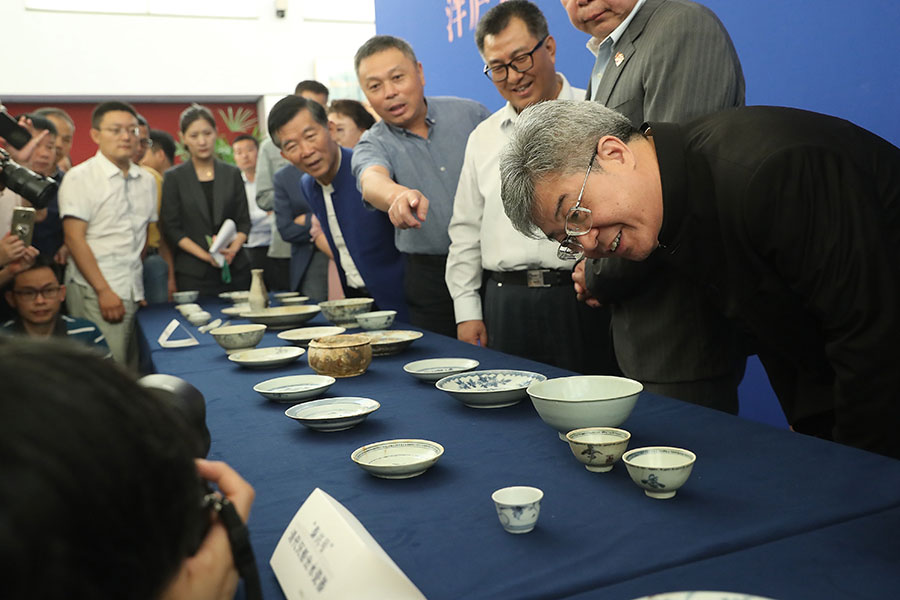 Taixing, a commercial ship loaded with exported ceramics, in 1822 left a port in Xiamen, East China's Fujian province. It never reached its destination, Indonesia, hitting rocks en route before sinking.
Taixing's wreckage was salvaged by international companies 20 years ago and hundreds of thousands of ceramics onboard were auctioned.
A Chinese company in 2018 bought more than 100,000 of these ceramics, mostly produced by kilns in Dehua, a famed production hub in Fujian in the mid and late Qing Dynasty (1644-1911). A selection has since been donated to museums.
A total of 190 of these works, primarily cobalt blue-and-white porcelain, were on Tuesday added to the collection of the National Museum of China in Beijing.
The donation is believed to promote the studies of China's international trade along the Maritime Silk Road in the 19th century, as well as ceramic production techniques in southern Fujian at the time.