Liaoning steps up revitalization efforts
Share - WeChat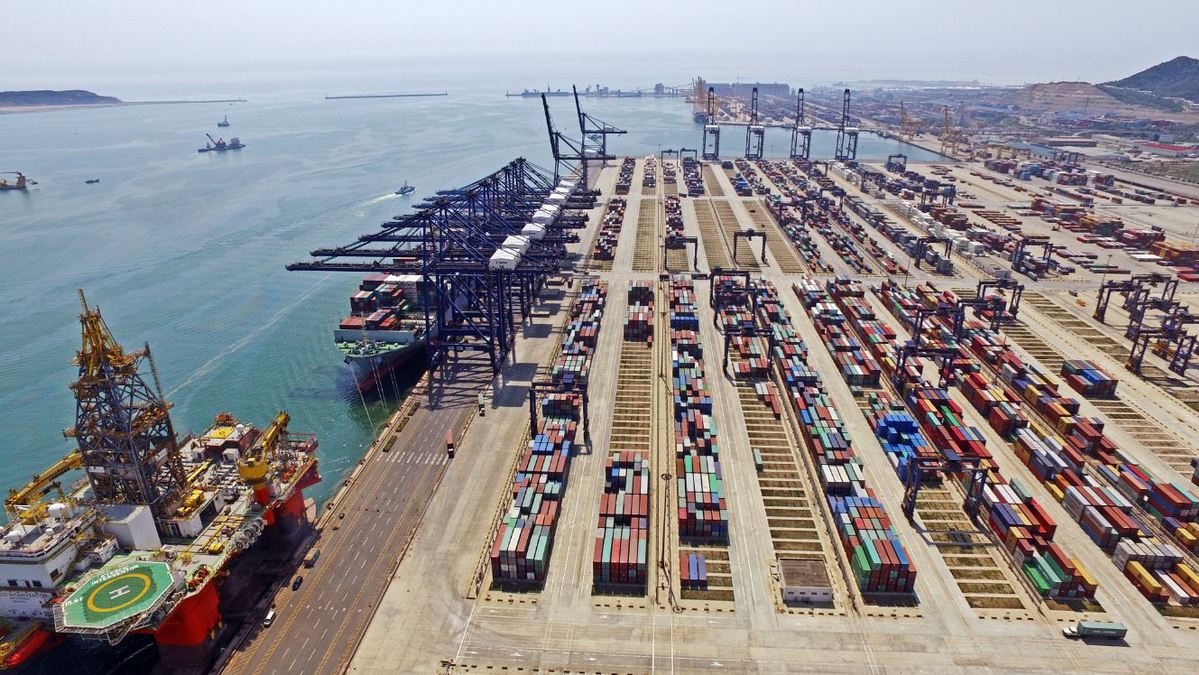 Northeastern province plans to improve business environment and develop high-tech sector to attract investors
Liaoning, a province in Northeast China known as one of the country's heavy industrial bases, will introduce more measures to improve its overall business environment and develop its high-tech sector to make it more appealing to both foreign and domestic investors.
The central government's new round of reform and opening-up offers many opportunities, with stimulus programs such as the pilot free trade zone program, the revival plan for the northeast region, and China's ongoing industrial and consumption upgrading.
The provincial government has given more administrative power to platforms such as the China (Liaoning) Pilot Free Trade Zone, Shenfu New Area, Sino-German (Shenyang) High-end Equipment Manufacturing Industrial Park and Jinpu New Area in Dalian city to improve their service ability, said Tang Yifei, deputy head of Liaoning's Provincial Development and Reform Commission.
Supported by its rich natural resources, abundant manufacturing facilities and industrial workers, Liaoning province was once a titan of heavy industry.
At its peak in the 1970s it was among the top three industrial centers along with Shanghai and Tianjin, before declining rapidly over the following decade when it found it difficult to adapt to the structural reforms of the new market economy, largely because of high operational costs and low government efficiency under the long-term influence of the planned economy.
Eager to restore Liaoning's developing ability, the provincial government set up a specialized bureau in 2015 for improving the business environment, providing convenience for business entities operating in Liaoning. The bureau opened a service hall for administrative affairs in Shenyang, the provincial capital, where almost all the provincial government's departments have a presence, to offer face-to-face advice and collect documents.
The hall used to be packed with up to 800 applicants each day, but since 2017 it has been possible for about 97 percent of the applications to be reviewed and approved online, according to Wu Juan, the bureau's deputy director.
The Liaoning government also cut the number of administrative procedures necessary to register a business from more than 100 to 32 in 2018, giving rise to a more convenient business environment and contributing to a 17.3 percent year-on-year increase in private investment last year, according to Liaoning's Provincial Commerce Department.
"We will continue to encourage State-owned enterprises in Liaoning to transform and upgrade themselves by undergoing industrial reorganization and to set up capital investment arms to preserve and boost their value," said Xiang Honglin, vice-chairman of Liaoning's State-owned Assets Supervision and Administration Commission.
Moreover, private capital is welcomed in efforts to reform SOE ownership. A batch of public-private partnership projects have already been launched to attract private capital, he said, noting the government will find new growth momentum by rolling out favorable policies and leveraging its prowess in manufacturing and talent cultivation to ensure the sustainable growth of Liaoning's SOEs.
In addition to the newly established Liaoning Port Group in January, the province's 27,514 public welfare institutions to date have been optimized and integrated into 2,366, and 1,174 operational institutions were transferred to commercial companies to form 12 business groups in fields including tourism, healthcare and logistics.
"As local governments are reforming to streamline administrations and improve services, the old saying 'Investment does not go beyond Shanhaiguan Pass' (a traditional geographical division separating the region from the rest of China) no longer exists, both global and domestic investors are swarming into Liaoning," said Shen Shiying, deputy director-general of Liaoning Provincial Industry and Information Technology Department.