Street sport makes big breakthrough at Youth Games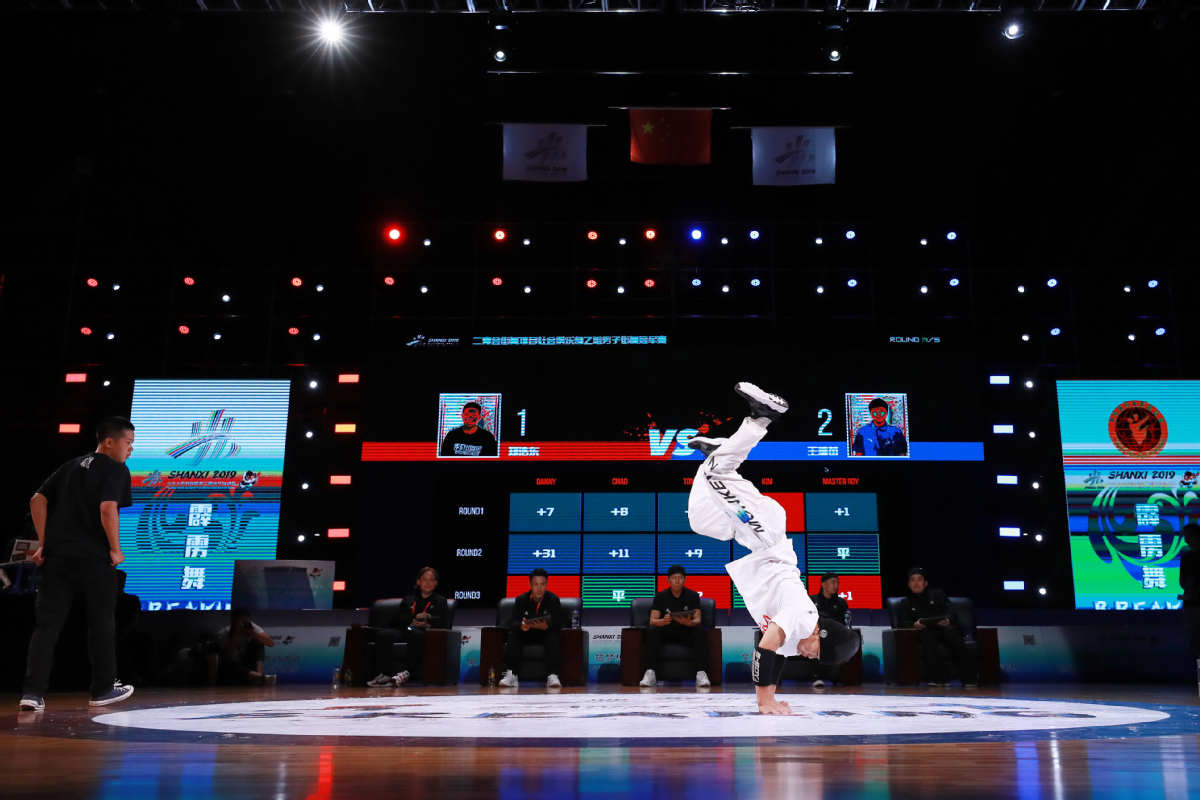 Street sport makes big breakthrough at Youth Games in anticipation of debuting at 2024 Paris Olympics
Although it's more than 30 kilometers from the main stadium of the Second National Youth Games in suburban Taiyuan, Shanxi province, the 2,332-seat venue for Monday's breaking competition was packed to overflowing.
A new experience for most of the crowd, watching the stunning dance moves of the young b-boys and b-girls earned deafening applause - and not just from the kids. Older spectators were equally enthralled, standing and cheering throughout the frenetic performance.
Such a reception would have been unthinkable just a few years ago, when breaking was only embraced by street performers. That changed this summer, when the International Olympic Committee gave breaking instant credibility by provisionally adding it - along with sport climbing, skateboarding and surfing - to the program for the 2024 Summer Games in Paris.
A final decision on their inclusion will be made in December 2020.
For most of the young dancers involved in breaking's debut at the National Youth Games, it's their first time competing at a major event.