China's retail sales up 8.3% in Jan-July
Share - WeChat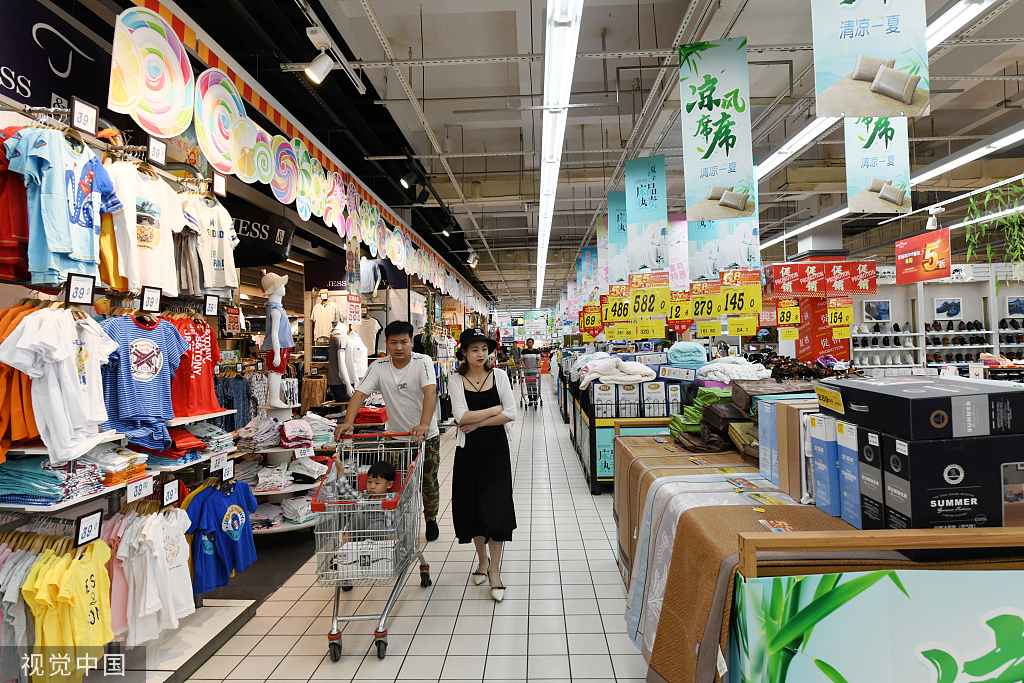 BEIJING - China's retail sales of consumer goods rose 8.3 percent year-on-year in the first seven months of the year, official data showed Wednesday.
The growth dipped from an increase of 8.4 percent registered in the first six months, according to the National Bureau of Statistics (NBS).
In July alone, retail sales climbed 7.6 percent from one year earlier, with the pace of growth down 2.2 percentage points from June.
NBS spokeswoman Liu Aihua attributed the slowdown to shrinking auto sales last month.
Excluding auto sales, which was affected by the country's new emissions standards that came into effect in July, retail sales rose 8.8 percent last month, holding steady with that in June, Liu told a press conference.
The country's auto sales surged 17.2 percent year-on-year in June, as carmakers and dealers enhanced the promotion of cars that could not meet the new emissions standards before the June 30 deadline. Auto sales slid 2.6 percent in July.
Online retail sales surged 16.8 percent during the January-July period.
Liu noted that consumption has maintained stable and relatively fast expansion, and has great potential for continued growth because of the country's large and increasingly prosperous population as well as measures to improve consumption environment and supplies of goods and services.
"The country's consumption has the foundation and condition to maintain stable and relatively growth," she said.