Enduring voyage of recovery
Share - WeChat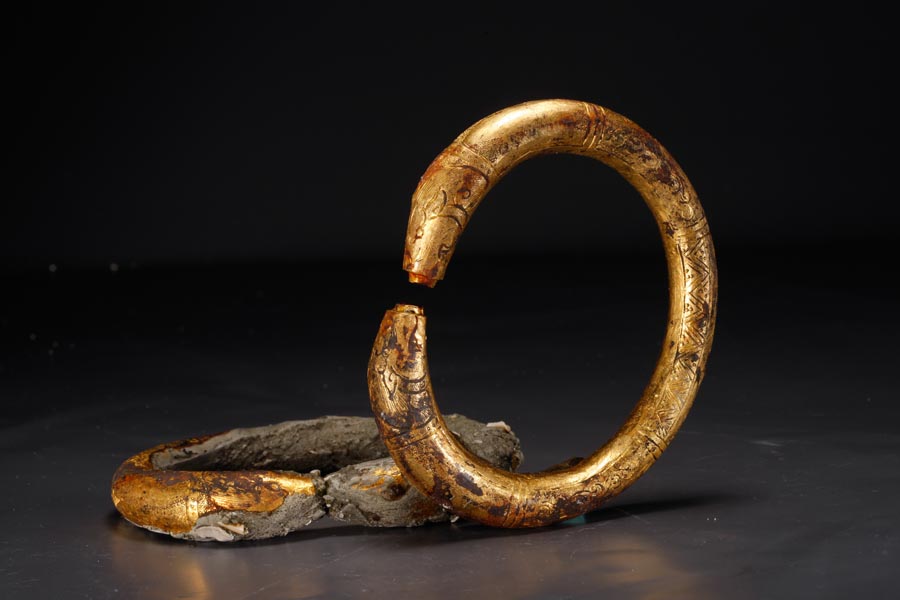 Treasure below deck
More than 170,000 porcelain articles were found, most of which remained intact after they were excavated. Sun says they provide a panoramic view of exported Chinese ceramics at the time-the peak of the ancient Maritime Silk Road.
"Such grandeur," he says. "Almost every type of Chinese porcelain that was being traded globally then can be seen, especially from Zhejiang, Fujian and Jiangxi provinces."
These signature products include blue-and-white porcelain from Jingdezhen, Jiangxi, which was later to become "China's porcelain capital"; white porcelain from Dehua, Fujian; other ceramic items in a color resembling soy sauce from the Cizao kilns in Fujian; celadon works from the Longquan kilns in Zhejiang, alongside several other varieties. Their shapes vary widely, from domestic objects like bottles, jars, plates and bowls to rouge cases.
Many of the products were made in exotic styles to meet the demands of overseas buyers, Sun adds.
Yet, this treasure trove of ceramics does not overshadow the other findings. More than 130 metric tons of iron were also retrieved from the wreck.
"Coal was in common use by then, which sparked a boom in metallurgy," Sun says. "Iron was among China's key exports in international trade at that time, but its importance-which was no less crucial than porcelain or silk-was not widely known to the public."
Hundreds of gold, silver and copper items, lacquer ware, and a range of other artifacts were also salvaged from the wreck. Some of the gold ornaments were produced in the typical style suggesting that they were unaffordable to ordinary people.
"They might not have been saleable commodities," Sun continues. "Merchants and sailors might have bought them in China as gifts or they could have been personal belongings. The owner of this ship must be rich."
Over 20,000 copper coins and more than 300 kilograms of silver ingots used for currency also went down with the ship.