China has world's largest EV charging infrastructure network
Share - WeChat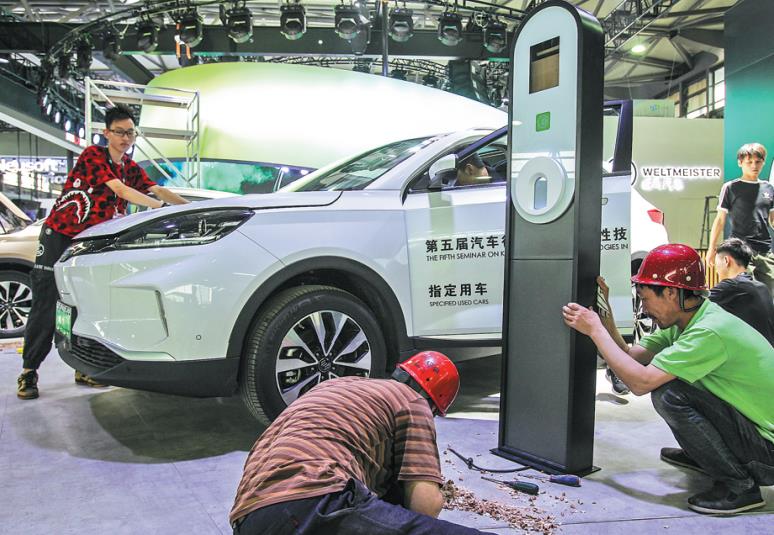 China has built the world's largest electronic vehicle charging infrastructure network, attracting capital from diversified sources, Sina Finance reported on Monday.
By June this year, the number of EV charging piles used in China exceeded 1 million, according to data released by National Energy Administration's China Electric Vehicle Charging Infrastructure Promotion Alliance.
Public charging piles in China totaled more than 410,000 by the end of June, while the number of private charging piles surpassed 590,000 by the same period.
The top 10 municipalities and provinces for public charging piles are Beijing, Shanghai, East China's Jiangsu province, South China's Guangdong province, East China's Shandong and Zhejiang provinces, North China's Hebei province, East China's Anhui province, Tianjin and Central China's Hubei province.
The demand for EV charging piles maintains strong growth momentum, as the number of electronic vehicles continues to increase in China. Capital holders, including vehicle manufactures, real estate companies and telecom operators, have shown great interest in the charging piles industry.
In July, Volkswagen, FAW, JAC and Star Charge established a joint venture, and WM Motor, an emerging leader in the Chinese electric passenger vehicle market, signed a contract with charging pile operator TELD to focus on development in this area.
On Aug 1, Didi Chuxing and the UK energy heavyweight BP announced that they had agreed to form a new joint venture to build electric vehicle charging infrastructure in China, the world's largest market for electric vehicles.
China is expected to sell 1.6 million new energy vehicles in 2019, up 30 percent year-on-year, according to a projection by the China Association of Automobile Manufacturers (CAAM).
The number indicates an explosion of charging infrastructure development and more capital will flow into the industry to build an ecosystem for EV charging, industrial insiders said.