Versace apologizes for clothing mislabeled regarding HK, Macao
Share - WeChat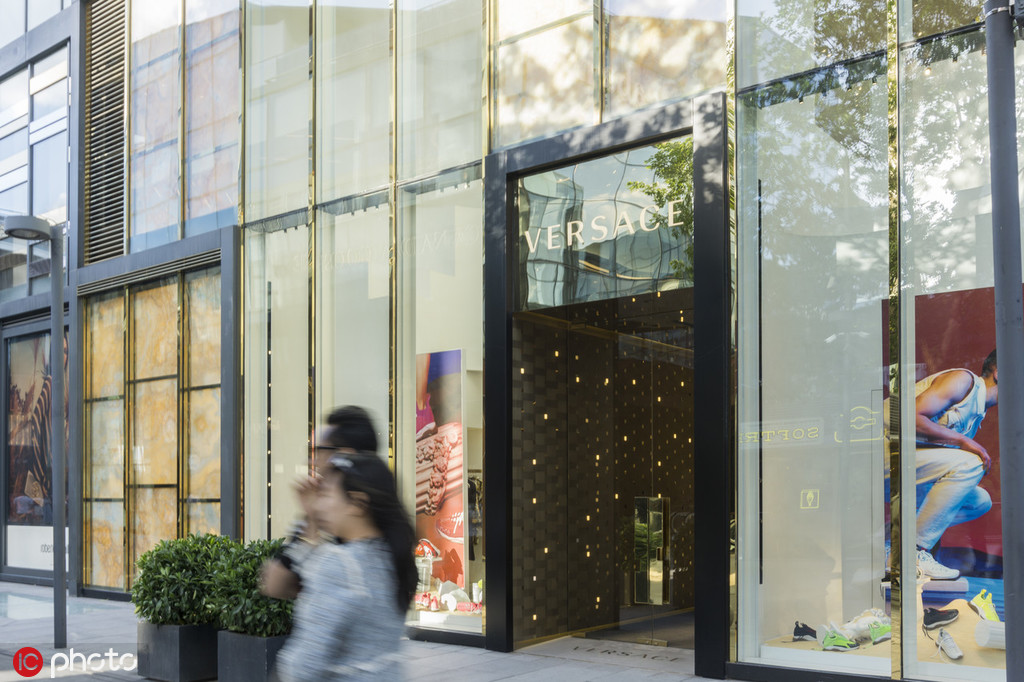 Italian fashion brand Versace issued an apology on Chinese social media on Sunday after incurring backlash from Chinese netizens by selling clothes that misprinted Hong Kong and Macao, both special administrative regions of China, as separate countries.
The controversy started when images of a Versace t-shirt and hoodie that featured Hong Kong and Macao printed as separate countries began to circulate on Weibo over the weekend. It listed Beijing and Shanghai as parts of China but didn't include the two SARs.
The fashion house apologized on its official Sina Weibo account, which has around 850,000 followers, that it is sorry for the design mistakes and has removed and destroyed all the mislabeled clothes from all its official retail channels since July 24.
"It is our negligence, and we are deeply sorry for the ramification we caused," it said, adding that "we love China and resolutely respect for its territorial and national sovereignty."
By Sunday afternoon, the Weibo hashtag for the incident had received more than 510 million views on the platform. The apology was also one of the most searched topics of the day on Chinese search engine Baidu, with more than 6.3 million searches.
Versace has not reposted the apology on its foreign social media accounts, despite the top comment under its Weibo apology specifically demanding such action.
Versace has more than 5.3 million followers on Facebook, 4.7 million on Twitter, and 20 million on Instagram. Some Weibo users worried that the apology was only meant to appease Chinese customers and will lead to no greater change in overall business practices.
In the Find a Store section of Versace's official website, it lists Hong Kong, Taiwan, and "Macau" as separate entities of China under the same Asian Pacific tag.
The studio of Yang Mi, one of China's top actresses with 104.9 million followers on Weibo, said on Weibo that Yang has terminated her newly minted contract made in June with Versace on Sunday. She was Versace's first Chinese brand ambassador.
"Our company and Ms Yang found online that some clothing designed by Versace is suspected of damaging China's national sovereignty and territorial integrity," the studio said in an online statement. "We as a company of the People's Republic of China, and Yang being a citizen of the People's Republic of China, we are deeply offended."
"The national sovereignty and territorial integrity is sacred and cannot be violated under any circumstances. It is the duty of all Chinese citizens to uphold the One-China principle and adamantly safeguard national unification," it said.