32 people dead, 6m more affected after Typhoon Lekima strikes
Share - WeChat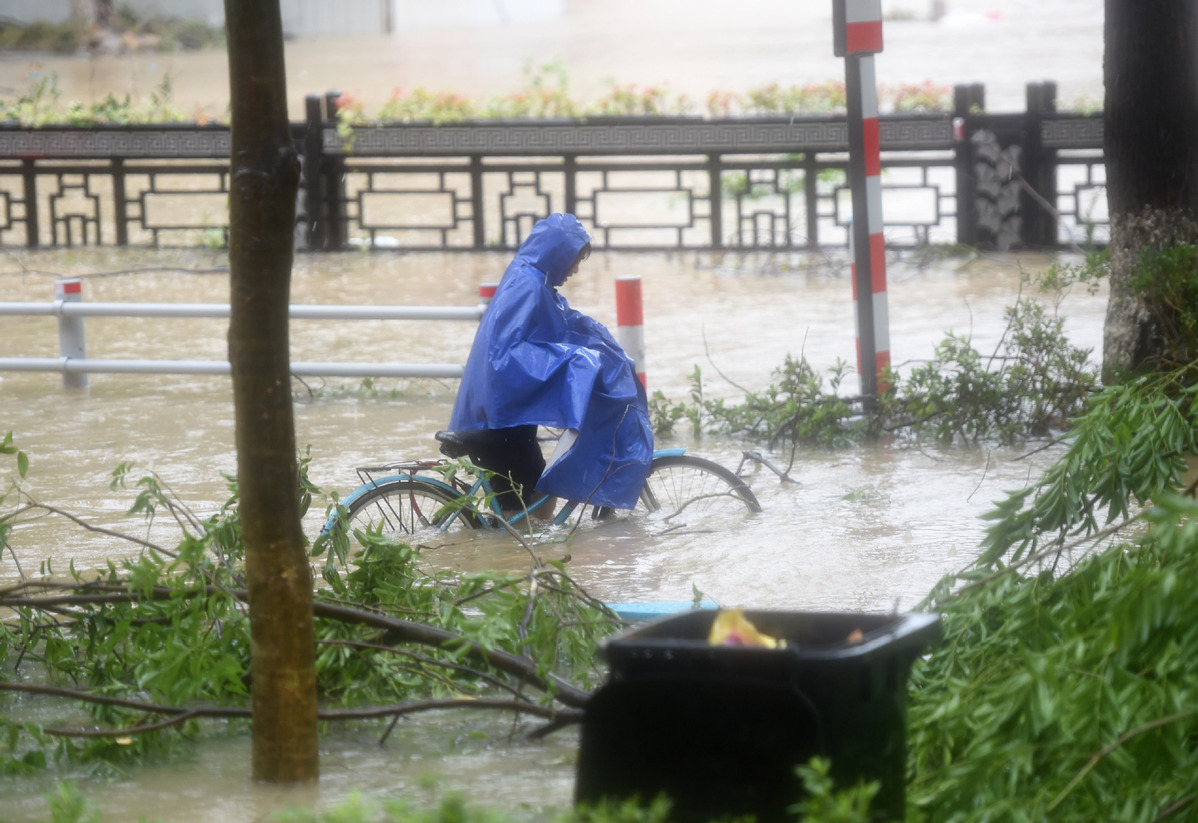 Elsewhere in Shanghai, 253,000 people were relocated early Saturday, with parts of the city's rail transit services including the maglev train temporarily suspended. The typhoon blew down nearly 3,000 trees and destroyed 100 power lines, among which 80 have been restored so far.
Shanghai has been affected by heavy rainstorm since Friday afternoon, according to the municipal flood control department.
Lekima is expected to move at about 15 km per hour northward and westward with abatement of wind. It is expected to reach Jiangsu Province Saturday night and will bring heavy rain to the provinces of Anhui, Fujian, Jiangsu, in addition to Zhejiang and Shanghai.