32 people dead, 6m more affected after Typhoon Lekima strikes
Share - WeChat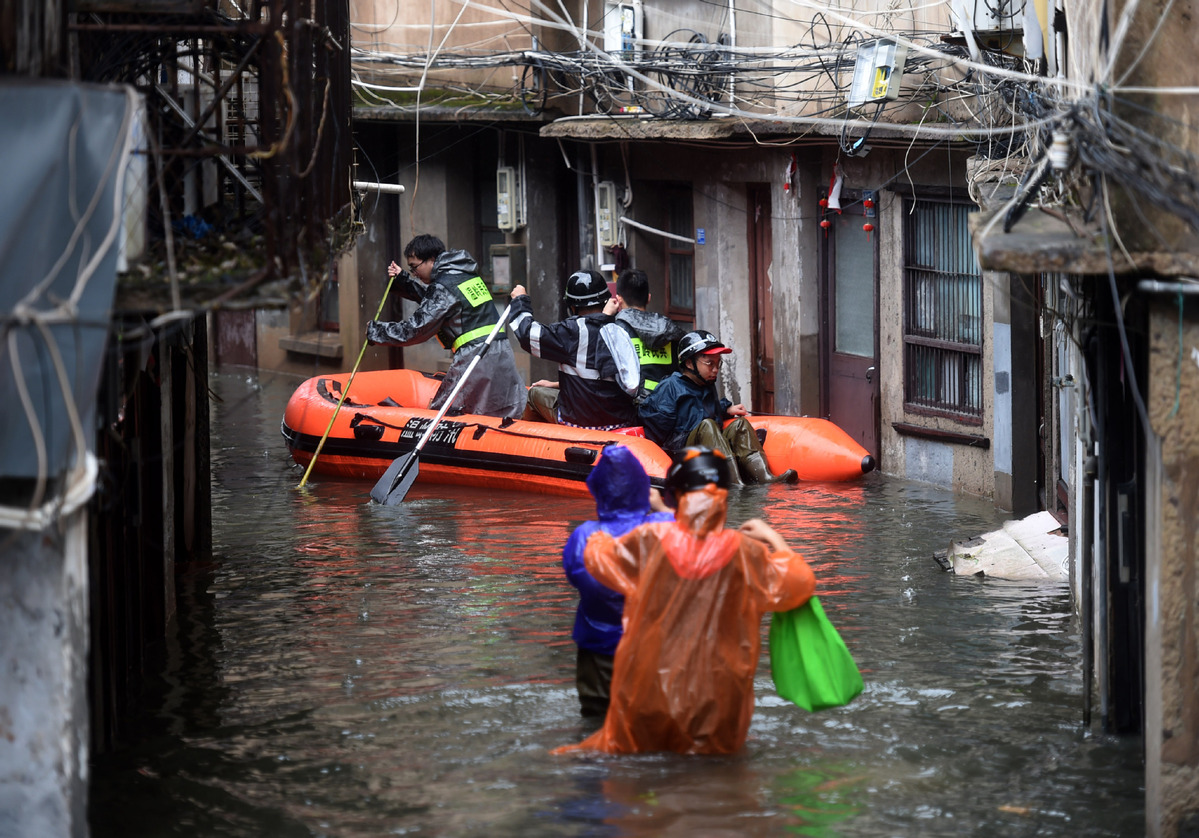 Previous report
HANGZHOU - At least 18 people were dead and more than 4 million others were adversely affected by Typhoon Lekima after it made landfall on Saturday in Wenling City, eastern China's Zhejiang Province.
With a maximum wind force of 187 km/h, Typhoon Lekima, the ninth of the year, made landfall at about 1:45 am Saturday in Wenling City, Zhejiang. Yongjia County was the worst hit.
Typhoon Lekima brought heavy rainstorms in Yongjia County and caused a landslide that blocked the rivers, raising the water level to a maximum of 10m within 10 minutes and trapping 120 villagers.
At least 18 people were found dead and 14 others missing as of 3:30 pm Saturday due to a barrier lake burst caused by Typhoon Lekima, according to local authorities.