SWIFT opens wholly owned subsidiary in China
Share - WeChat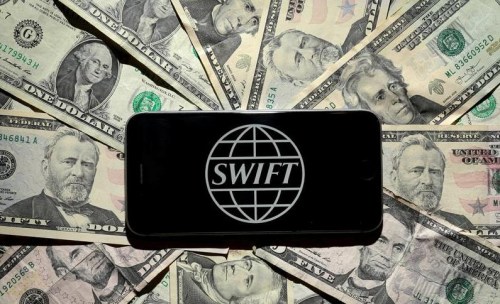 SWIFT, the global financial messaging service platform, has officially established a wholly foreign owned entity in Beijing earlier this week, representing an important milestone in its China strategy.
The move will lead to an increase in SWIFT's China offerings, while allowing it to play a larger and more active role in supporting the internationalization of the Chinese yuan, according to analysts.
Through this new entity, the Chinese financial community will benefit from the inclusion of local language capabilities in SWIFT's offerings, customized services that meet local regulatory requirements, and the recognition of the renminbi as an international billing currency for SWIFT's offerings, said the organization.
The entity's inauguration ceremony was conducted on Tuesday in Beijing.
Mu Changchun, deputy director of Payment and Settlement Department at the People's Bank of China, the central bank, said, "the successful establishment of the new entity is a significant step for PBOC to partner with critical financial infrastructures, and also a demonstration of China's strong will in the opening up of our financial markets."
"We hope SWIFT could better serve the Chinese financial community with more localized and customized offerings in compliance with the local requirement, we also wish a prosperous future of their new entity in China", Mu said.
For the past 35 years, SWIFT has been China's financial messaging platform, connecting Chinese financial institutions to the global financial system. It is a natural step and historic milestone for SWIFT to set up its WFOE in China as the country further accelerates its capital markets liberalization.
"SWIFT highly values the unique role of Beijing for its position in Chinese financial regulation system and also its openness, inclusiveness and high efficiency of execution", Alain Raes, CEO of Asia-Pacific and EMEA at SWIFT, said.
Yang Xiuling, deputy secretariat of Beijing Municipal Government, said, "SWIFT's successful establishment of their entity in Beijing will aid in the expansion of the Chinese financial market, which will not only create business opportunities, but also introduce international standards to help support our financial markets liberalization."
"We also hope there will be more international institutions and investors coming to benefit from the vibrant financial ecosystem here in China", Yang added.
Raes said China is playing a highly important role in the development of the global economy. As China further internationalizes its economy, Chinese corporates and financial sectors are engaging with their overseas partners more actively, during which, connectivity is becoming ever more essential to them.
Daphne Huang, CEO of SWIFT China, said the new WFOE is opening up a new chapter in SWIFT's history in China. SWIFT will work more closely with financial institutions operating in this market to contribute to the global financial innovation.
SWIFT has been serving Chinese financial institutions since 1980s and by July 2019, around 600 financial institutions, corporations and State-owned enterprises have connected to the SWIFT platform.
China holds a seat on the SWIFT Board of Directors representing SWIFT's Chinese users. The local team in China provides the Chinese financial community with strong support in business, technologies, standards and other related SWIFT offerings.
SWIFT is highly committed to its members operating in China and will continue to enable their connection to domestic and cross-border markets. As the yuan marches toward being a global reserve currency, it will require ongoing industry focus on efficiency, automation and data accuracy with the use of reference data, business intelligence and financial crime compliance tools that SWIFT can provide.