China's first privately developed aircraft signs 100 intent orders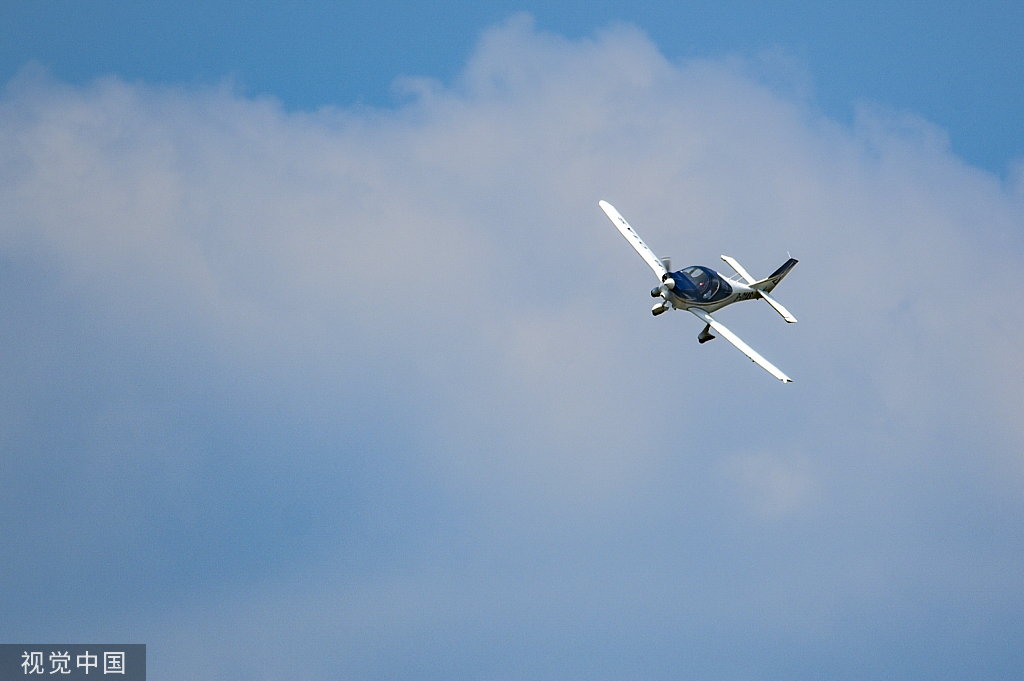 China's first aircraft independently developed by a private company, the Guanyi GA20, flew at a height of 3,000 meters for the first time during its 50th test flight on Wednesday, and secured intent orders for 100 aircraft.
The GA20 is a four-seater, general purpose, single propeller-driven aircraft developed by Guanyi General Aviation, a private company in Shanghai. It is produced at an industrial base in the Nanchang High-tech Zone, Jiangxi province.
On Wednesday, pilot Christian Briand boarded the plane at 12:00 pm and flew it into the sky at 12:03 pm at the Hengdian General Airport in Zhejiang province. The 39-minute flight aimed to test flight envelope extension and load factor.