Chinese win design competition for rebuilding Notre Dame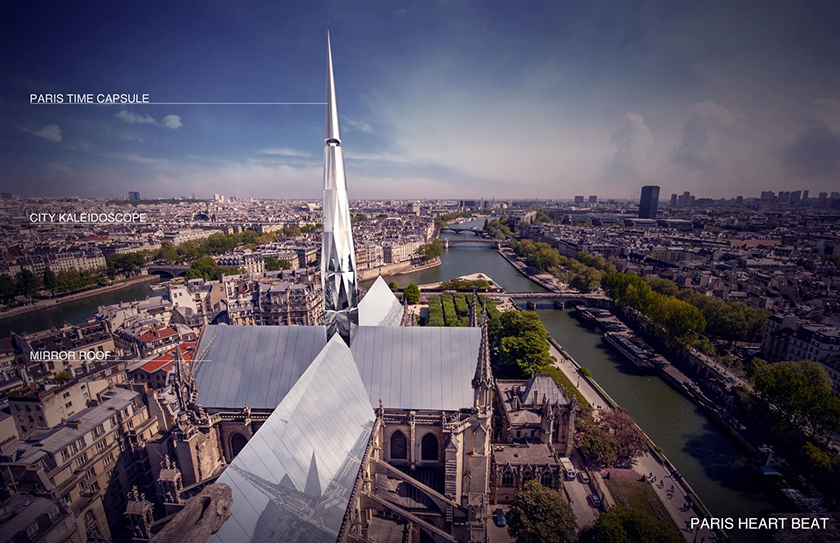 They used magnetic levitation technology to design a time capsule device, which opens every half-century and moves rhythmically up and down, breathing and beating together with the city. This is why the design is called Paris Heart Beat. In addition, people are able to see rose windows inside with the help of the mirror's reflection at the tower, creating a city kaleidoscope.
Notre Dame Cathedral has witnessed Paris' history over more than 800 years, and it survived the blaze, Cai and Li said. "Paris Heart Beat carries our expectation of its rebirth."