Showing his fighting spirit
Share - WeChat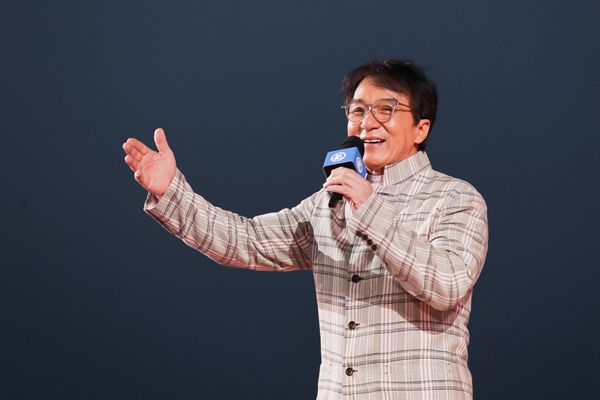 Jackie Chan's film festival dedicated to the action genre holds fifth edition, Xu Fan reports.
Jackie Chan says he misses old friends and acquaintances whom he hasn't met for years.
"When people reach such an age, they perhaps feel that they won't see each other again after saying zaijian (see you)," Chan, 65, says in an interview. "I'm cherishing those who are still in my life and I wish to have more gatherings with friends."
Having worked in more than 200 films over 50 years, the Hong Kong legend and global star is also using his influence to help those in the field of action in cinema, an area that aided his rise.
The 5th Jackie Chan International Action Film Week was held in Datong, North China's Shanxi province, from July 21 to Saturday, and was attended by more than 700 movie and martial arts fans from 44 countries and many celebrities, including Oscar-winning actor Adrien Brody, mainland star Wu Jing and Hong Kong director Tsui Hark.
The festival drew 152 films from 36 countries that contended for the Iron Man Awards, an honor emphasizing the major role of the action genre.
Popular Taiwan singers Jonathan Lee and Wakin Chau performed at the closing ceremony, with Chan himself running to the stage to sing along.
The audience gave a standing ovation to Yuen Woo-ping, 74, when he was presented the festival's top honor-lifetime achievement-at the closing ceremony on Saturday. Among the most influential figures of Hong Kong action cinema, Yuen directed his first film Snake in the Eagle's Shadow in 1978, which also became Chan's first box-office success as a lead.
Most Popular