Taiwan singer-songwriter Ara Kimbo to perform in Beijing
Share - WeChat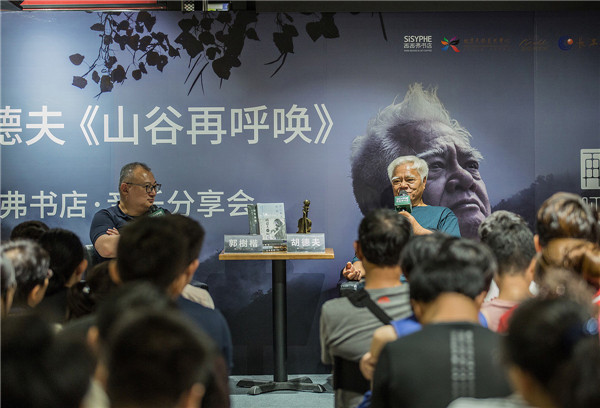 "I come from a small village, where we call our neighbors families. There are no orphans because though the children have lost their parents, they are raised by the local people. We don't have rich meals but we are happy about what we have every day. Since the village is located near the ocean, we often get threatened by natural disasters, like rainstorms and tsunamis, but the people stick together to protect our village," said Taiwan ethnic Puyuma singer-songwriter Hu De-fu, better known as Ara Kimbo, at a recent fan event in Beijing, before his upcoming concert at Tianqiao Performing Arts Center on Aug 2.
The natural scenery of the village and the local people not only became the singer-songwriter's memories, but also inspired him to write songs, including In a Flash and Wind from the Pacific Ocean, which he will perform in his concert.
The 70-year-old folk singer-songwriter is known as the "Father of Taiwan Folk Music". He started his music career during the 1960s and released his debut album, entitled Sky High Mountain Blues, at 54, which became a top seller in Taiwan.
At the upcoming concert, he will perform songs, which blend his roots as an ethnic Puyuma and American blues.
He left the music scene in the 1980s to help found a non-profit organization to protect the rights of Taiwan aborigines.
When he returned to the music scene with a single, entitled In a Flash, in 2005, the singer-songwriter won both the Best Lyricist and Best Song of the Year Golden Melody Awards a year later.
"When I left my hometown and moved to Taipei 54 years ago, I never stopped missing the village and the people," he adds.
"Though I am 70, I still get inspired by the village and want to write more songs dedicated to it."
Most Popular