Hair buns a hot trend after Ne Zha animation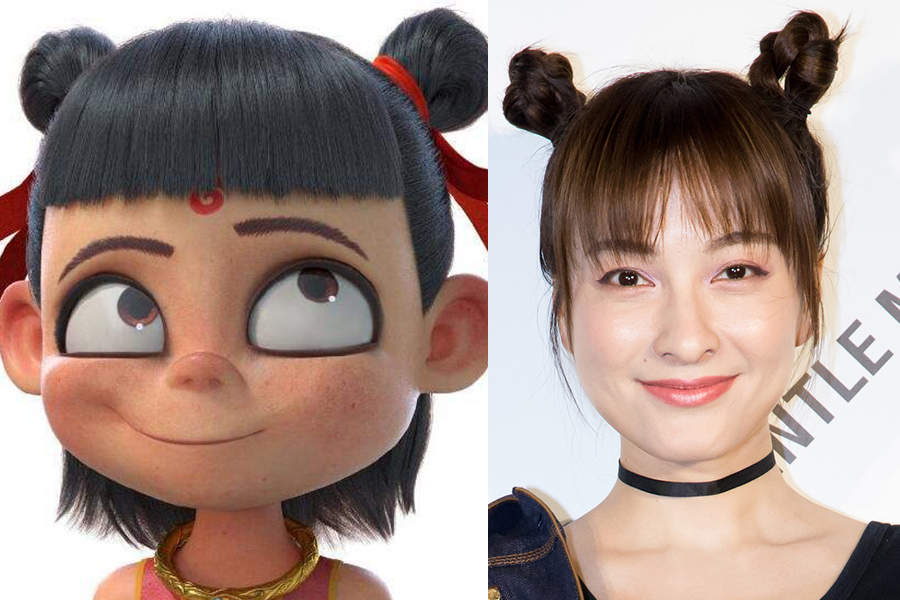 Those spunky double buns, which resemble a children's hairstyle in China, have made a comeback in recent years and even dazzled the runway. As the Ne Zha animation film is sweeping China with applause, more celebrities and fashionistas are trying out hair bun styles inspired by the mischievous character.
In Chinese mythology, Ne Zha is always depicted as a teenage deity who wears his hair wrapped up in a warrior's bun. He's typically shown wielding the Fire-tipped Spear while wearing the Red Armillary Sash and the Wind Fire Wheels on his feet.
Ne Zha was born with superhuman strength and the ability to speak. In Journey to the West, he becomes friends with the Monkey King and helps the four protagonists defeat powerful demons.
Want to create an effortlessly chic look? Wear your hair up next time you go out!