PetroChina reaches new depths in onshore drilling in Asia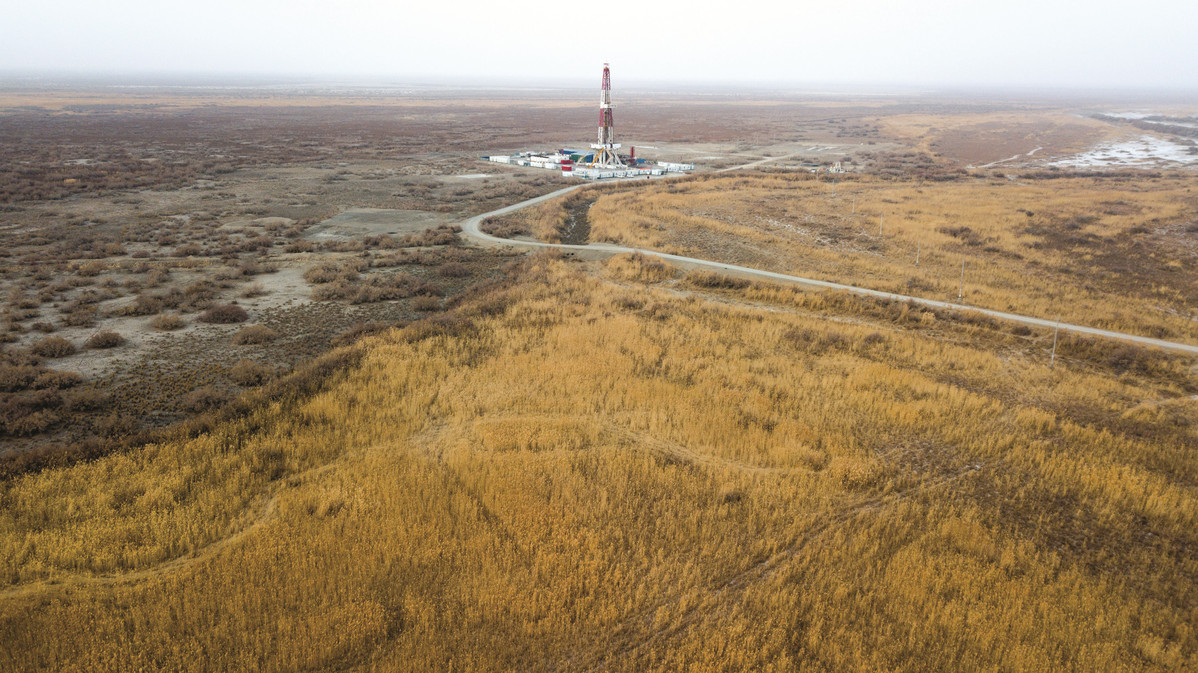 PetroChina announced Wednesday that Well No 1 in the Tarim Basin of Xinjiang Uygur autonomous region had completed a drilling depth of 8,882 meters, which set a record for onshore drilling in Asia.
This success comprehensively confirms the level of ultradeep drilling in China, provides key technical support for obtaining ultradeep oil and gas resources.
Shen Biao, head of the Halahatang Exploration Project Team of the Tarim Oilfield Exploration Department, said the drilling started on June 28, 2018, and the purpose was to find a deep formation oil and gas replacement zone. Under the extreme working conditions, Well No 1 has achieved safe and efficient drilling, created the most in-depth record on the land in Asia, and also marked a record in logging the deepest well in Asia.
According to Cai Zhenzhong, director of the Resource Exploration Department of the Tarim Oilfield, the deep earth harbors abundant oil and gas resources. However, due to the hard rock and the high temperature and pressure, people have lots of difficulties exploring the deep earth.
After carrying out the core technology research for ultradeep wells, the Tarim Oilfield successfully broke through the death line of oil and gas accumulation, perfected China's petroleum theory, and discovered more than 20 large-scale oil-bearing structures in depths of more than 8,000 meters.
Oil and gas resources in the deep earth are considered an important replacement area for China's energy.
In recent years, China has made a lot of efforts in oil and gas exploration. Up to now, the Tarim Oilfield has drilled nearly 400 ultradeep wells over 7,000 meters, and has completed four ultradeep wells over 8,000 meters. It also successfully developed the deepest gas reservoir in China, Keshen 9, and the highest pressure gas reservoir, Keshen 13.
"The height of Mount Everest is 8,848 meters, and the current well depth of our Well No 1 in the Tarim Oilfield is 8,882 meters, which is equivalent to the height of an Everest underground," said Shen Biao.
Chi Jun, a first-level drilling technology engineer in the exploration department of Tarim Oilfield, said that Chinese scientists and technicians have developed 8,000-meter and 9,000-meter ultradeep well drilling rigs and put them into the Tarim market.
In the face of the extreme environment of the well, the Tarim Oilfield optimizes the well structure and the drill bit. It has overcome the drilling problem of ultrathick salt layers, and the geological challenges of high temperature and pressure. The drilling cycle is also greatly shortened, Chi said.
Jiang Peijin in Beijing contributed to this story.