Folk artists doing shows at Beijing World Horticultural Exposition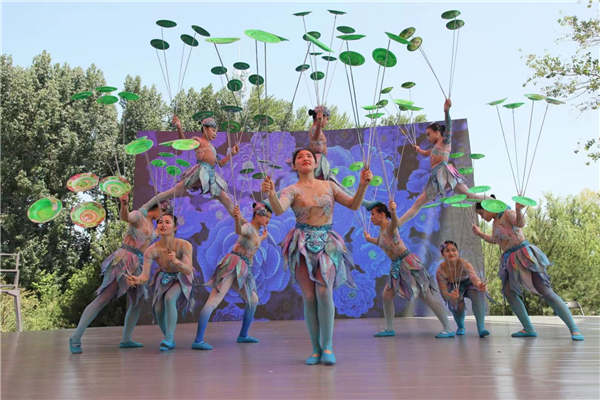 Chinese folk artists are doing live shows at the 2019 Beijing World Horticultural Exposition until July 31, and they include pingshu artists Liu Lanfang and Wang Yuebo, magician Fu Yandong and crosstalk artists Liu Ying and Zhang Haonan.
Over 2,100 actors from 80 art troupes will also give performances, including acrobats, lion dancers, and traditional Chinese folk musical instruments players.
Besides professional artists, amateur actors -- ranging from children to adults -- from Chaoyang district of Beijing will stage 120 shows during the period.