Combining immersion, fandom smartly
Share - WeChat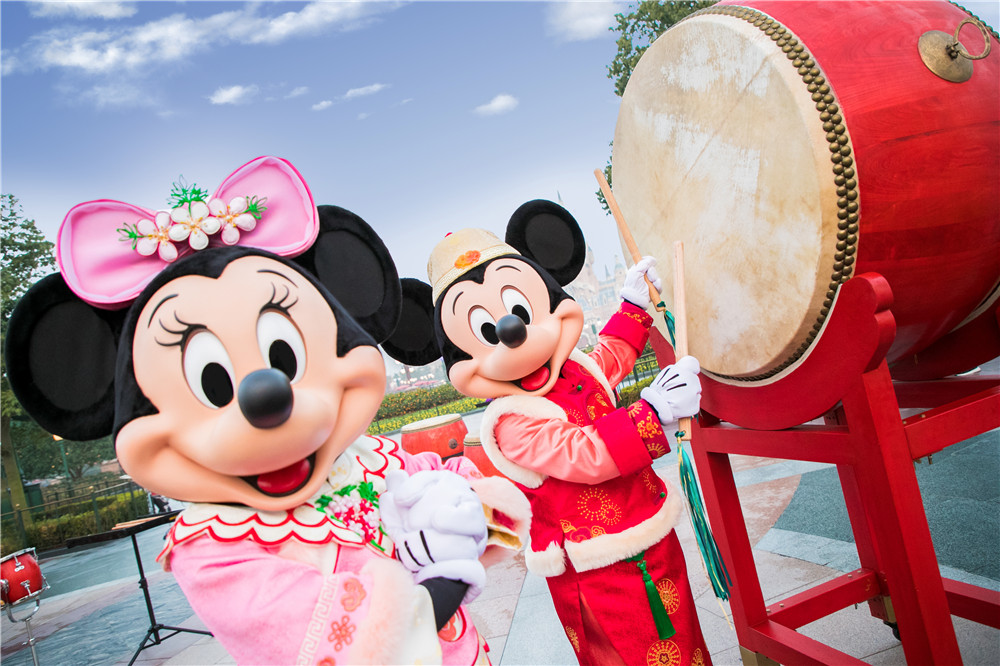 It's totally understandable why some people, especially adults, loathe theme parks. All the artificiality has to be the culprit: the carrying of the balloons, the flamboyant headwear, the rhythmic melody looping and looping...
Some others totally embrace the fandom - and that requires some serious explanation. For instance, routine visits to Disneyland in Shanghai and Hong Kong aren't just enough for my friend Wendy. Her mission is to visit Tokyo and Florida theme parks next, and Paris is on her Christmas wish list.
"All I need to uncover is whether Buzz Lightyear has really learned to blast off with a proper French accent," she said just days after viewing the recently released Toy Story 4.
Successful theme parks are deemed masterpieces that combine user experience and urban design. Everything is crafted to make sure nothing, not even your wallet, stands in the way between you and a magical experience. It's not just business - psychology plays a role as the not-so-secret plot unfolds. There are two sets of concepts that are really starting to intrigue me:
First, the power of "immersion "to unleash people's "visceral selves "and pay a premium for that very experience. The Cambridge Dictionary defines "immersive" as "seeming to surround the audience, player, etc... so that they feel completely involved in something".
Theme parks are perfect avenues to conceptualize beloved icons into something vividly tangible. A big part of people's love for the parks, with their tantalizing decor, music and even fragrance, is steeped in idealized memories of the films, musicals, and even the past.
If holidays are seen as a form of escape out of the normal daily life, a trip to a theme park can be seen as a form of escape from reality. And according to behavioral scientists, theme parks can be regarded as an example of hyperreality. That means the audience won't perceive the settings as an imitation - they turn "fake" into "fact".
Second, the influence of fandom on the collective behavior and how that reinforces individual likings. When Greek philosopher Aristotle said "man is by nature a social animal", he may have implied how sharing stories is part of our very nature. But an augmented version of that impulse to share has led to 'fandom', a word which originated from the modern Latin fanaticus, meaning as much as "insanely but divinely inspired". Sharing the same excitement, people in a fan club find a sense of belonging to express the common norms or even subcultures. Its huge spill-over effect can have wider social influences.
Walt Disney has come up with a smart way to combine both the concepts of "immersion" and "fandom" through an initiative called D23. The biannual official Disney fan club expo, to be held from Aug 23 to 25, will present three full days of "inside-the-magic" experiences from exclusive sneak peeks at upcoming films to dazzling celebrity appearances and presentations given by Disney luminaries.
Theme park-goers also stand to take a look at what's coming from Disney Parks and Resorts, Walt Disney Imagineering, the Disney Legends ceremony, and the Treasures of the Walt Disney Archives exhibition. As I go through the online photo gallery of this event, which enters its 10th year, I have started to echo the enthusiasm of full-fledged members of this obsessive Mickey Mouse Club, wearing costumes of their beloved characters to celebrate the feast.
After all, I can't resist the temptation to dress up like Cop Judy holding a carrot pen in my hand, as I anticipate the forthcoming opening of the first Zootopia theme land in the Shanghai park.