Chinese drivers value smooth ride, smell-free vehicles, survey shows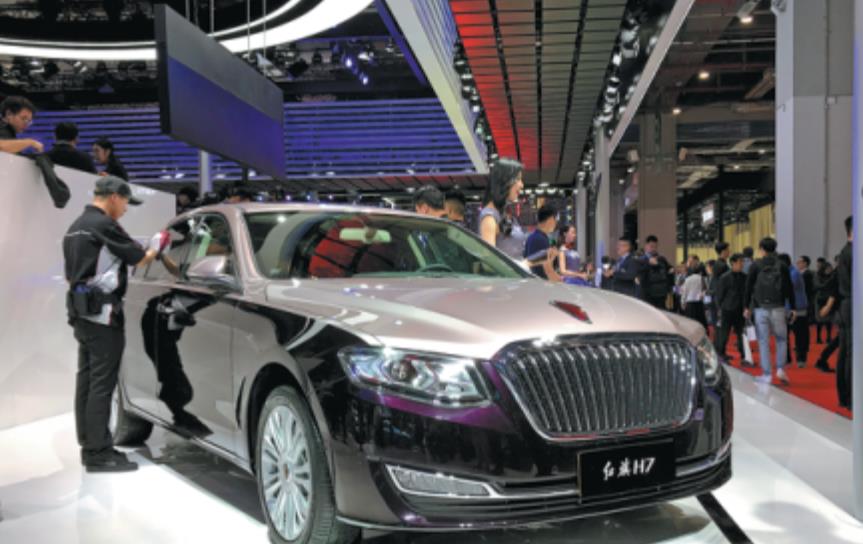 Good ride quality and less onboard smell may prove to be good selling points for new vehicles in China, the world's largest auto market, according to a recent evaluation survey.
The survey, initiated by the China Automotive Technology and Research Center in 2018, included 41 models on the market as of the end of July.
The models, 20 from Chinese carmakers and 21 from international brands, were evaluated within one year of their launch with each of them selling more than 3,000 units a month, said the center.
Of them, owners of 36 of the models gave the lowest rating about the vehicles' performance when traveling on poorly paved roads, said the center last week.
The second glaring problem was unpleasant smells.
An absolute majority of owners complained that their vehicles smell of plastic or leather and the center's research shows 29 of them scored poorly in formaldehyde tests.
The survey revealed that the models did a good job in terms of braking on dry road surfaces, with 26 of them scoring 90 out of 100 and 37 scoring 80 of 100.
Car owners were most satisfied with vehicle design, giving them an average score of 80 out of 100.
Models in the survey fall into six segments ranging from small-sized SUVs to compact sedans and MPVs.
The mid-and-large-sized sedans stood out with the highest score, with better driving performance and comfort.
Analysts said this is probably because most of the models in the segment are high-end and many carmakers have spent more time on sedans than on SUVs which became a hit only several years ago.
Models from Chinese brands did a poor job, scoring on average 78.8 out of 100, while rival products from international carmakers or their joint ventures in China won 81.1.
The carmakers said models with a score that is lower than 80 are not recommended for customers.
A total of 70 percent of Chinese models did not make into the recommendation list and the figure was merely one third for their rivals.
That does not mean that Chinese brands are good in general. In fact, they beat international brands in terms of cabin roominess and illumination safety.
Seven out of the top 10 models with good space were from Chinese brands.
Chinese brands have improved a lot in terms of design as well, and customers are even happier with them than with international brands, according to the survey.
BYD's Song Max was ranked to have the most appealing front look while the Lynk & Co 01 sedan the most attractive tail.
This is probably because of Chinese car companies' growing interest in foreign designers.
Among others, BYD has former Ferrari and Mercedes designers on board, and FAW has recruited ex-Rolls-Royce design chief Giles Taylor to revive its Hongqi brand.
Yet Chinese brands still lagged behind in terms of car body quality and fuel economy.
The top five fuel-efficient models in the list were from international brands from Honda to Mazda and Volkswagen, while eight out of the 10 least fuel-efficient models were Chinese ones.
"Chinese brand's performance results from its less successful product development and, more importantly, their undue efforts to cut prices," said Fu Lianxue, a senior expert at the center, in an interview with China Economic Net.
"They did succeed in cutting the prices, but the customers are not happy with their products," he said.