Ancient allure seen through a screen
Share - WeChat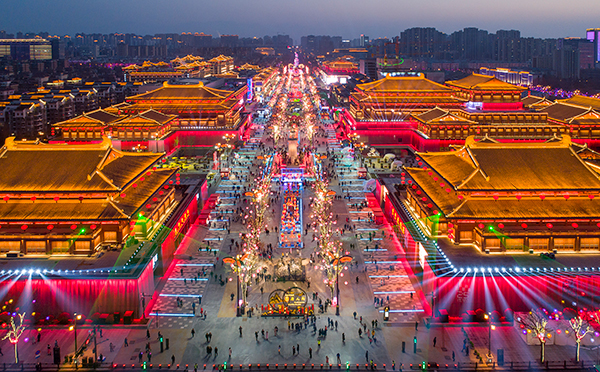 The popularity of a recent online drama staged in the Tang Dynasty has translated into a surge of visitors to Xi'an, Xu Lin reports.
The hit thriller series, The Longest Day in Chang'an, takes viewers to the heyday of the Tang Dynasty (618-907). And since its premiere on June 27, it has been creating a new heyday for Xi'an's travel sector and interest in its past.
In the online drama, a death-row inmate, played by actor Lei Jiayin, accepts a mission from a government official, played by singer-actor Yi Yangqianxi, during Lantern Festival. The condemned criminal must save the national capital, Chang'an, from a secret enemy attack within 24 hours. Chang'an is today Shaanxi's provincial capital, Xi'an.
The show's extreme popularity has intensified interest in travel to Xi'an. It demonstrates a new model for marketing destinations in the mobile-internet era.
Major online travel agency Ctrip says searches for flights to the city increased 130 percent from July 2 to 8 compared with the previous week.
"Xi'an" searches on Chinese travel website Mafengwo increased 22 percent week-on-week from the series' debut on June 27.