French painter's exhibition conveys scholarly seriousness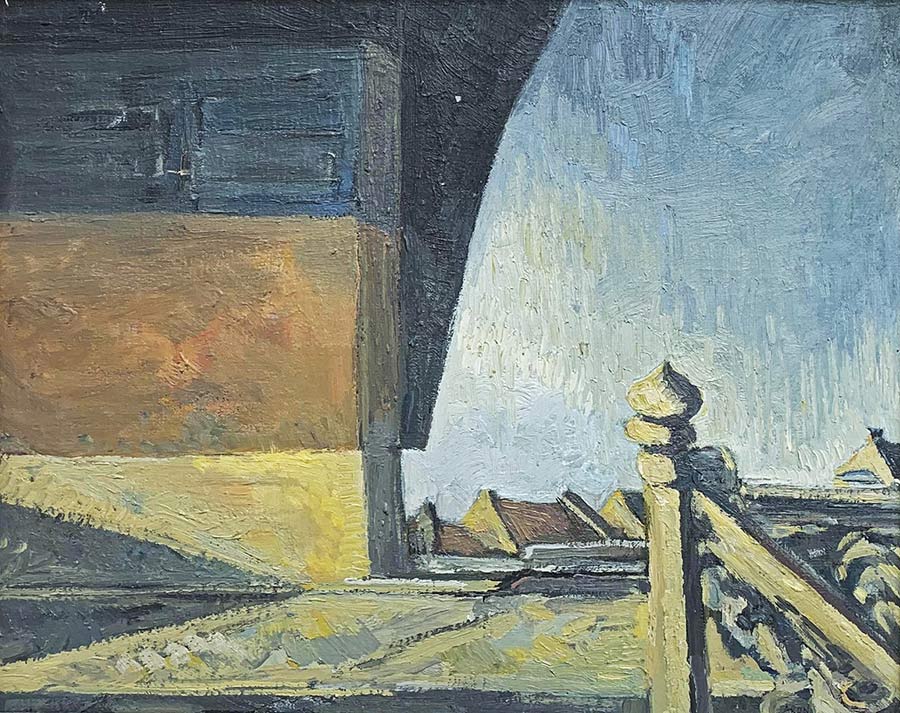 French artist Rémy Aron's oil paintings often remind one of a spirit of modernity that could be traced from modern masters such as Paul Cezanne, Pablo Picasso, Giorgio Morandi and Alberto Giacometti. His still-lifes are characterized with a mystic touch facilitated by the arrangement of geometric shapes, and his landscapes convey rhythm and poetry motivated by rich, vibrant colors.
In a powerful and straightforward way, Aron persists with a scholarly attitude toward painting rather than following ever-changing fashion.
At his one-man show now on in Beijing, titled Past Modern, Aron shows dozens of oil works in which he conducts a dialog with prominent artists from history and nature -- his two important sources of inspiration.