STAR shines on first day of trading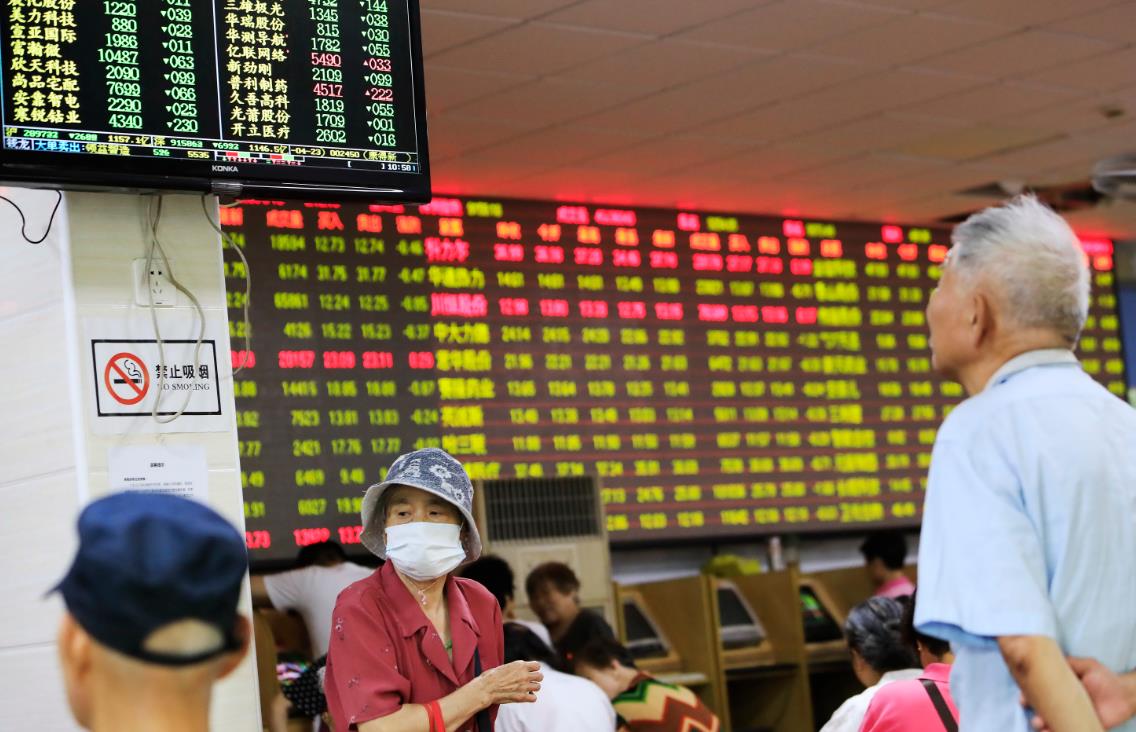 Benchmarks SCI, ChiNext subdued as tech market's debut excites investors
Chinese mainland stocks fell on Monday as the launch of the new technology and innovation-focused board at the Shanghai Stock Exchange drew investors' attention away from the main board.
But stock analysts believed that the new board is unlikely to drain liquidity from the overall market or cause a sharp market slump given the relatively small scale of the new board.
While the listing of new stocks may create short-term volatility in the market, the overall trend of A shares will still be determined by economic fundamentals, corporate performance and investors' anticipation of the future policy directions to stabilize growth, analysts said.
The benchmark Shanghai Composite Index fell 1.27 percent to close at 2886.97 points on Monday. The ChiNext Index, which tracks stocks of innovative startups listed on the Shenzhen Stock Exchange dropped by 1.69 percent to close at 1515.97 points.
The first batch of 25 stocks listed on the newly launched science and technology innovation board, known as the STAR Market, at the Shanghai Stock Exchange were hotly pursued by keen investors on the first trading day.
The prices of all 25 stocks more than doubled on Monday with Anji Microelectronics Technology Co Ltd, a manufacturer of semiconductor materials, surging by more than 400 percent.
While there may be some volatility during the initial days of trading, UBS Securities said the launch of the new board will have long-term positive impact on the A-share market.
"The STAR Market marks an important milestone in the development of the China A-share market, not only helping tech-innovation companies finance and grow quickly, but also added momentum to the capital market through the piloting of the registration system," said Eugene Qian, president of UBS Securities.
The launch of the new board will also have a positive impact on the Chinese securities industry as it will help generate more underwriting and trading commissions and boost brokerages' revenues, according to UBS Securities.
Wang Delun, an analyst at Industrial Securities, said in a research note that the STAR Market will draw investors' attention to innovative firms with strong growth potential, which will likely boost the valuations of similar companies on the main board.
The latest series of new measures to further open China's financial sector announced by the government over the weekend will also help elevate the sentiment of the A-share market, Wang said.
Investors are also closely watching the future direction of China's monetary policy and are waiting to find investment cues from the half-yearly meeting to be held by China's top decision-making body, he added.