Liaison chief lodges 'strongest condemnation' over rioters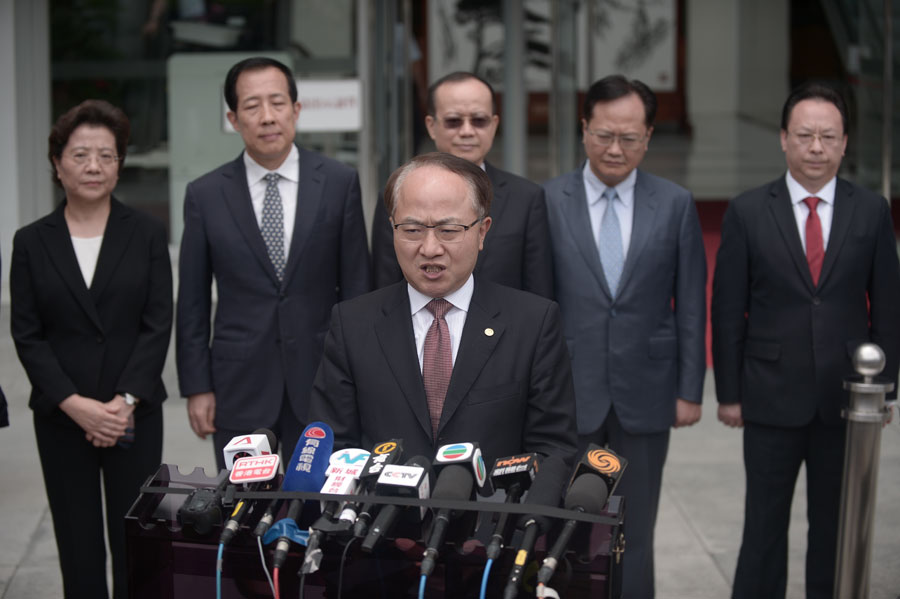 The central government's top official in Hong Kong made the "strongest condemnation" against an unlawful mob for vandalizing the liaison office Sunday night, and said he believed the Hong Kong Special Administrative Region government and its law-enforcement bodies will punish those responsible according to the law.
Wang Zhimin, director of the Liaison Office of the Central People's Government in the Hong Kong SAR, made the remarks after radical protesters besieged the office in Sai Wan, vandalizing its outer wall and defacing the National Emblem hanging on the building's façade the day before.
Meeting the press briefly outside the office, the liaison chief said Sunday's violent acts blatantly challenged the authority of the national Constitution and the SAR's Basic Law, as well as the central government's authority and the country's sovereignty and security.
Noting Hong Kong has seen a series of radical protests that exceeded the extent of peaceful demonstration, Wang said these acts have challenged the city's rule of law and seriously undermined the fundamental interests of Hong Kong residents. It has also hurt the feelings of all Chinese people, he added, including those in Hong Kong.