Family first as legendary Li enters Hall of Fame
Chinese trailblazer pays special tribute to mom after 'hating' early days on court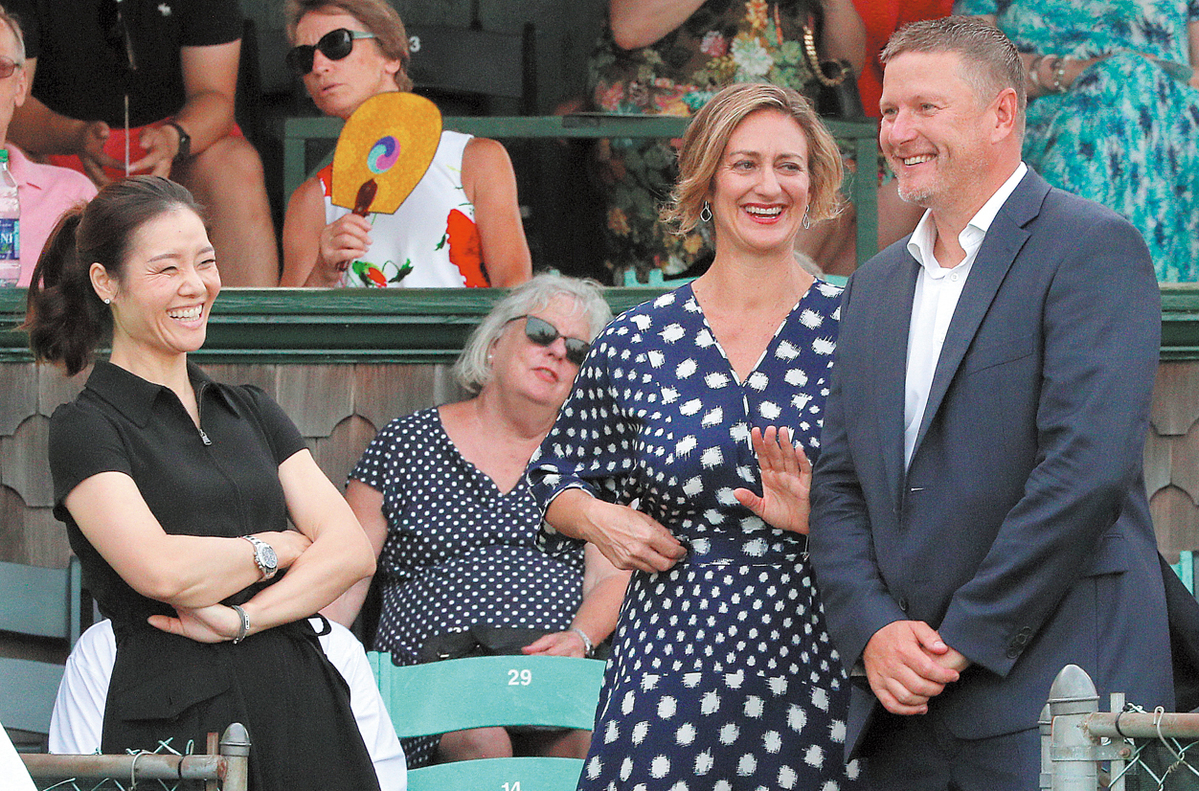 True to her nature, family was first and foremost in Li Na's thoughts as she was formally inducted into the International Tennis Hall of Fame on Saturday.
The two-time Grand Slam champion became the first Asia-born player to be added to the list of legends at a ceremony that also enshrined Mary Pierce of France and Russian Yevgeny Kafelnikov in Newport, Rhode Island.
Max Eisenbud, Li's former agent, said the Chinese great "had transcended the sport" and triggered "social change", comparing the magnitude of her feats to that of Billie Jean King's.
However, it was Li's mom, not tennis idols, who topped the humble Wuhan native's thank-you list as she accepted the honor.
"I started playing tennis when I was 8 years old. My mom chose it for me. Even though she was not interested in sport, but it was good choice, right" Li told the crowd during her acceptance speech.
"I hated tennis, honestly. I hated it because after school I would have to go to the tennis court and would have no time play with my friends.
"Not bad, right. At least I'm standing here now. As time went by, I really grew to enjoy this amazing sport."