Red willow whiz's work pays dividends in desert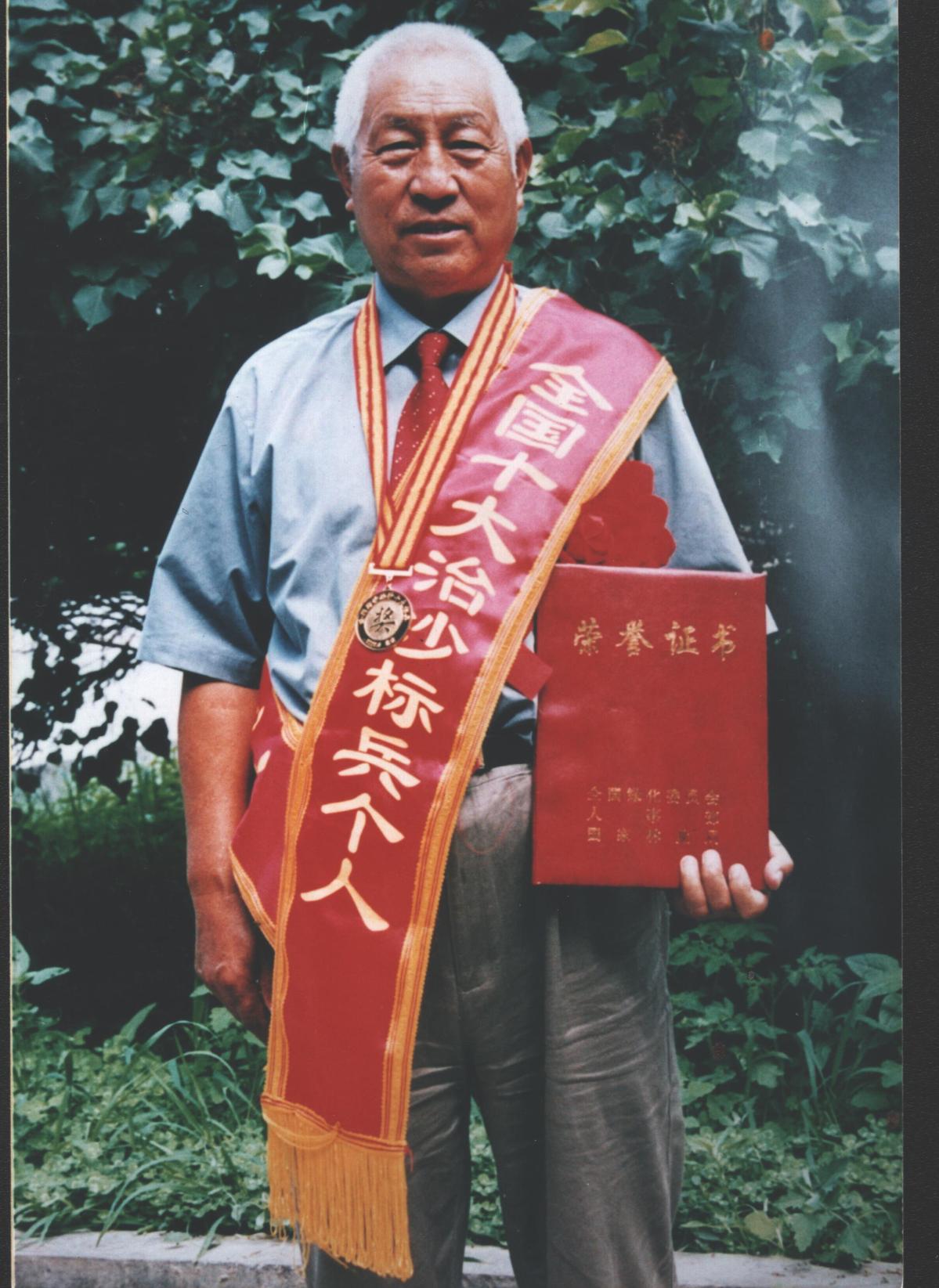 Just before graduation, Liu wrote to Yang Xiufeng, then minister of higher education. He asked Yang to "send me to the most desolate place in China. Send me to the borderlands."
Liu got his wish and was later transferred to the Xinjiang institute with his family, where he spent decades finding and breeding the ideal red willow species to serve as cheap and effective sandstorm buffers.
"Desert control is a very tough job. The work environment is very desolate and the weather is hot, so not many people wanted to go with me," Liu said. "But I made a promise to myself. I came to Xinjiang because I wanted to ameliorate the barren environment."
During an expedition into the Taklimakan Desert in 1959, Liu finally found the right red willow species he was looking for. Discovering the right species was just the first step; the next was to mass cultivate and plant them around the desert border, creating "an artificial green buffer zone", Liu said.
He later discovered four more species, becoming one of the world's leading experts in tackling desertification. He was revered by peers from the United Nations Environment Programme as "Liu Hongliu".
Liu then spent the next two decades researching red willows in the desert, increasing the per hectare yield from 750,000 shrubs to 7.5 million. During this period, Qira and Keriya counties near the desert's edge were constantly battered by sandstorms, which devastated crops and impoverished residents, driving them from their homes. Lyrics in a local folk ballad even mention "eating sand and dirt day in and day out".
In 1982, an emergency report reached the autonomous region's government detailing how shifting sands were just 1.5 km from Qira. The local government immediately launched a massive desert control project to save the county.
Liu and his team were tasked with fixing 4,000 hectares of shifting sand within five years. The red willows he discovered played a significant role as the centerpiece of his geoengineering efforts, and Liu completed his task within three years.
After a decade, Liu had pushed the edge of the desert away from the county by more than 10 km, saving more than 38 villages in the process. While making the region safe to inhabit, Liu said he lost count of how many times he and his crew got lost in the desert or faced life-threatening dangers.
At age 81, Liu was involved in a car accident during field work, breaking seven ribs.
"Field work is very dangerous, but I can't just give up because it is tough," he said. "There is so much work to be done, and I will continue doing it until my death.
"Those who come to Xinjiang must learn to love this land and its people, and try to serve them as the best you can. Even if it is just doing one thing for your entire life, it is worth it."
After saving remote Xinjiang villages from natural disasters, Liu noticed the locals were still poor, so he turned his attention to using the red willow to help the impoverished people make some money.
"Desert control was traditionally a massive resource drain that produced nothing in return. I wanted to make it more sustainable and profitable so locals would be motivated to support it and become rich in the process," he said.