Imports of US foodstuff may resume
Share - WeChat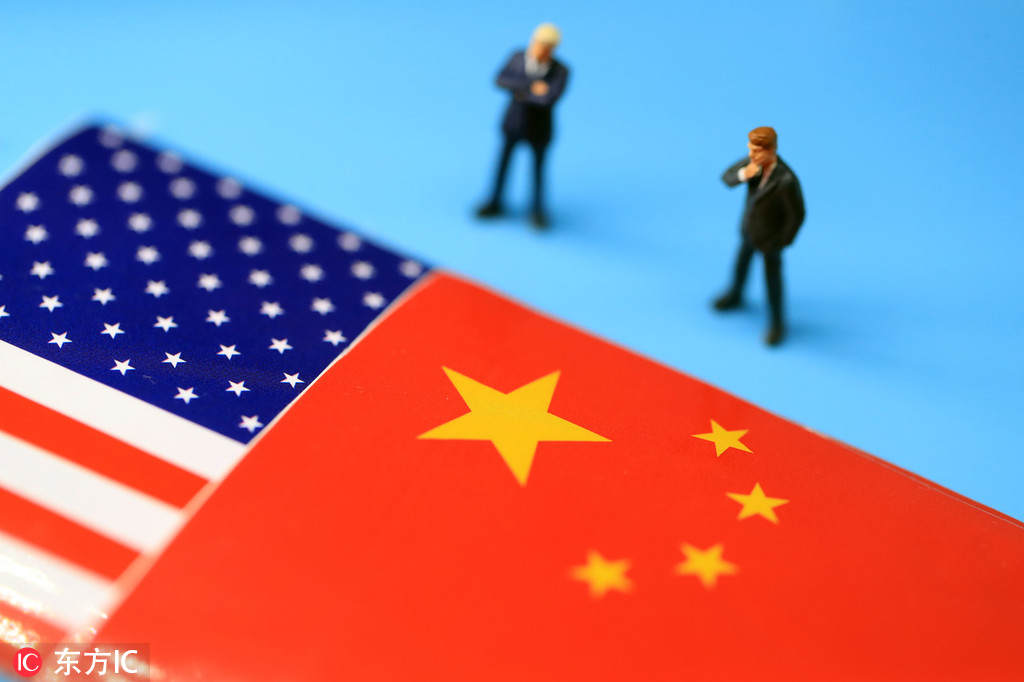 Move in line with consensus reached by Xi, Trump at last month's G20 Summit
Some Chinese enterprises have inquired with US exporters about prices for certain agricultural products and applied for the removal of tariffs on foodstuffs, Xinhua News Agency reported on Sunday.
The Customs Tariff Commission of the State Council will organize experts to review the exemption applications submitted by the enterprises, the report said.
The move is in line with the consensus reached by President Xi Jinping and his United States counterpart Donald Trump on the sidelines of the G20 Summit last month in Osaka, Japan.
It followed the recent US announcement to exempt 110 types of Chinese industrial imports from additional tariffs. The US also expressed its willingness to urge US businesses to continue supplying Chinese enterprises.
Chinese enterprises are willing to continue importing certain agricultural products from the US in order to meet domestic demand. Relevant Chinese authorities have expressed hope that the US will meet China halfway and earnestly implement its commitments, it said.
Marcel Smits, head of corporate strategy at agricultural giant Cargill Inc, said, "Open trade can certainly bring growth opportunities for market players including Cargill, but also benefit China, other participating countries and consumers in the long run."
As China undergoes a new round of its opening-up policy, Cargill will have more chances to work together with Chinese partners to drive agricultural innovation, improve the quality of products and services, raise food safety standards and keep prices low for Chinese consumers, Smits said.
He said Cargill will continue to participate in the upcoming Second China International Import Expo in Shanghai and will double the company's booth size, after having a successful year in 2018.
Bi Jiyao, vice-president of Beijing-based think tank Chinese Academy of Macroeconomic Research, said China-US economic and trade cooperation is a win-win relationship.
China and the US, as the world's two largest economies, can cooperate in a way that can benefit both sides and the world, Bi said. "The global market is large enough to allow the common development of China and the US," he added.
On Thursday, senior Chinese and US trade officials shared their second phone call since the G20 Summit concluded in Japan, during which time they agreed to restart economic and trade consultations based on equality and mutual respect.
China and the US have been embroiled in a tit-for-tat trade confrontation. They imposed hefty tariffs on each other's imports, affecting industries such as cotton.
Gary Adams, president and CEO of the National Cotton Council of the US, said: "While the US cotton industry established a win-win partnership with Chinese cotton and textile industries in the past 15 years, the ongoing US-China trade tensions created uncertainty."
Adams said cotton prices on the New York Board of Trade had declined around 25 percent in the past 10 to 12 months. The US-China trade conflict inevitably played a role in the decline of prices and exports, he added.