Exclusive Spanish jewelry brand sets sights on Chinese market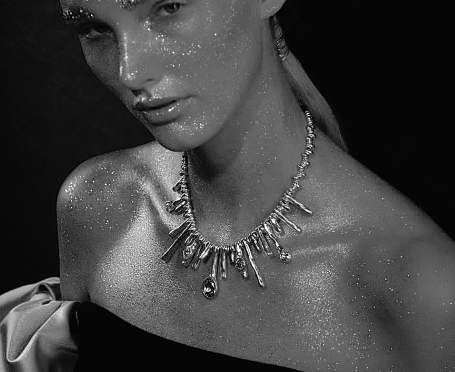 To see a bullfight and dancing girls in red dresses takes a 12-hour flight from Beijing, but to feel the charm of Spain only takes a walk to Parkview Green Shopping Mall in Chaoyang district.
Spanish Jewelry brand UNOde50 opened last month its third retail store in China in Beijing.
The president and creative director of the brand Jose Azulay, the current CEO Javier Gala and its China director Zhang Kaiyang attended the opening ceremony.
In 1996, Azulay acquired UNOde50 in Madrid.
In its early days, the brand, which means "One of 50" in Spanish, had collections that consisted of only 50 pieces to ensure commitment to quality and exclusivity.
With expansion, volume production is unavoidable, but the brand occasionally still releases special limited editions to celebrate its original philosophy.
All UNOde50 designs and manufacturing are done at its headquarters in Madrid.
There, designers begin the creative process based on a theme that will inspire each collection, and then they start working on the sketches, which will help define the materials needed to mount each piece.
All the materials used are unmistakable thanks to the use of a unique alloy that respects the handcrafted characteristic of the manufacturing process. The use of leather and other materials like crystals and pearls define the brand's DNA.
Once shaped, the piece undergoes a hypoallergenic process where a 15-micron silver coating is used. Finally, in cases where the piece of jewelry is combined with other materials, these other elements are then assembled.
The brand launches two collections per year to fit different seasons.
Azulay claims that his design inspiration comes from daily life, in what he sees and experiences, such as a nameless beach he had a good time at.
"I want to express moods in my designs. With metal, its curves reflect an infinite number of emotions, and suggest grandeur and sacrifice. Leather represents the beginning of time, the origins of life and nature in its most primitive state. And crystal symbolizes the joy of life, positivity and a sense of fantasy and glamour.
"From this mixture, the finished design emerges: a triumph of the free spirit, harmony and especially the pleasure of knowing what I create with so much soul will make many people happy."
The brand has been expanding for over 20 years, covering 45 counties including the United Kingdom, Italy, France and the United States with around 100 retail stores.
However, it only entered the Chinese market last year and opened its first store in Shanghai.
Just before Beijing, the second store opened in Chengdu in May.
"For now, UNOde50 will focus more on the development of the international market," says Azulay.
Gala says: "Our intention is to make our product accessible to the whole of China."
To cater to local tastes, the brand released a piece to mark the Chinese Year of the Pig.