Over half of S.Koreans joins boycott campaign against Japanese products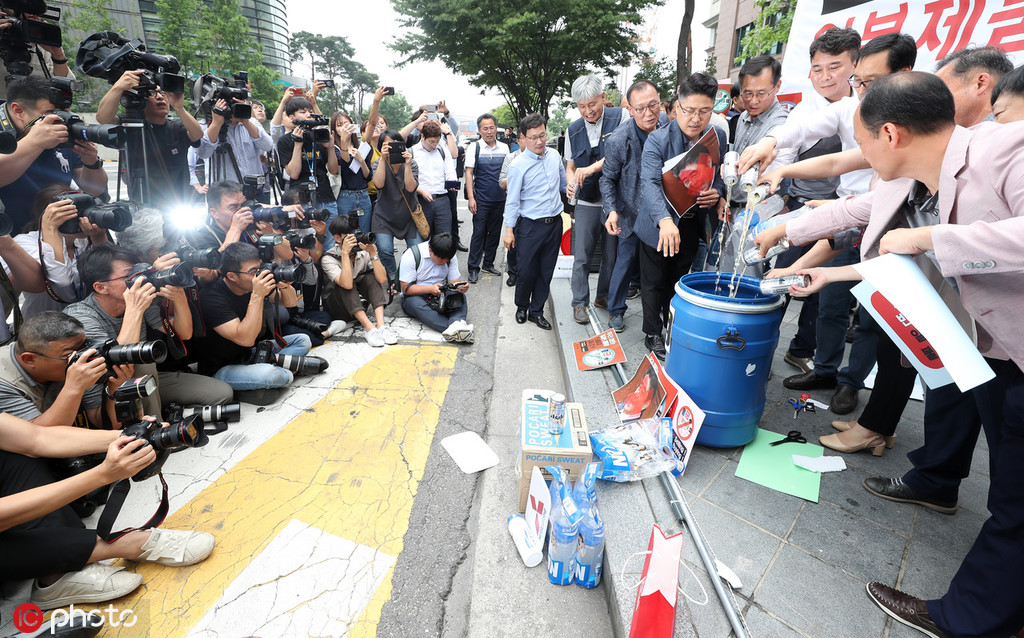 SEOUL - More than half of South Korean consumers joined a boycott campaign against Japanese products amid the Seoul-Tokyo trade row, caused by Japan's export restriction on materials to South Korea, a survey showed Thursday.
According to the Realmeter poll, 54.6 percent said they participated in the campaign to boycott Japanese products, up 6.6 percentage points from the previous week's survey.
The result was based on a poll of 503 voters conducted on Wednesday. It had plus or minus 4.4 percentage points in margin of error with a 95 percent confidence level.
Those who replied that they plan, or will continue, to join the boycott movement, was 66 percent, almost unchanged from the prior week.
The movement of "Boycott Japan" to encourage people here not to go to Japan for trip nor buy Japanese products spread across the entire South Korea in protest against Japan's export curbs.
Japan tightened regulation on its export to South Korea early this month of three materials vital to produce memory chips and display panels, which affect the manufacturing of smartphone, TV and other tech products.
The Japanese export restrictions came in protest against the South Korean top court's rulings that ordered some of Japanese companies, including Nippon Steel and Mitsubishi Heavy Industries among others, to pay compensations to the South Korean victims who were forced into hard labor without pay during the 1910-45 Japanese colonization of the Korean Peninsula.