CRCC signs contract for two office buildings in central Moscow
Share - WeChat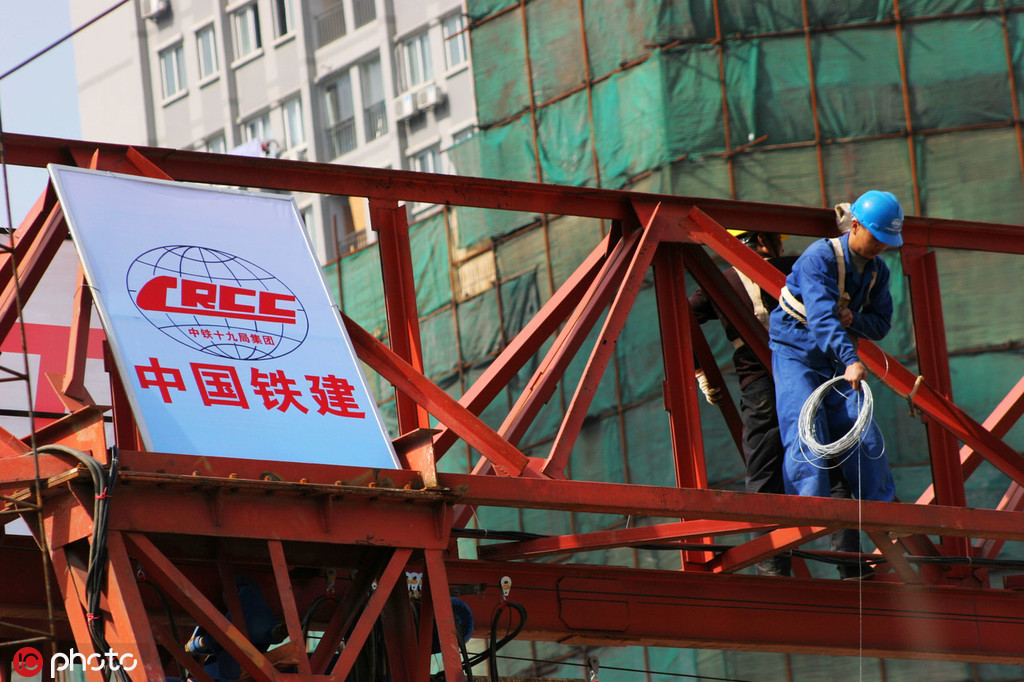 China Railways Construction Corp signed its first building construction contract in Russia with Afi Development Group on Monday in Moscow, showcasing its expansion plans in that country.
The contract makes CRCC the general contractor to build two office buildings, one 20 stories and one 13 stories, in central Moscow. The total value of the contract is 6.7 billion rubles ($107 million), and the overall construction area of the projects will be around 9,200 square meters.
Meng Tao, president of CRCC Russia Corp, said the buildings will be built over 24 months.
Mark Groysman, general manager of Afi Development, said the closer relationship between China and Russia has brought Chinese construction firms into the Russian market.
"Our company had made a thorough study of all the global constructors for a long time before we chose our partner for this construction project," Groysman said.
The company wants its buildings to be landmarks in the downtown area of Moscow and wanted a "top general constructor with the best construction technology".
Groysman said CRCC's tremendous ability in quality control has been demonstrated by the company's Moscow underground rail projects, plus its abundant experience in overseas markets.
Afi Development is a leading developer in the local real estate industry and has invested in several skyscrapers in the central business district of Moscow.
Meng said cooperation with Afi Development is a milestone for the Chinese company as it is not only the its first building construction project in Russia, but it also helped lay a solid foundation for CRCC to explore the Russian market.
Meng said the signing of the contract not only reflects acknowledgment of CRCC's reputation for building construction in Russia, but enables the company to provide better service to the local people.
"The aim of the Belt and Road Initiative is to connect the involved economies and benefit local residents," Meng said, adding the new buildings will benefit tens of thousands of Russians living nearby.
Groysman said the cooperation with CRCC was achieved due to the help of the Chinese embassy and the promise provided by the Sino-Russian strategic partnership.
Minister-Counselor at the Chinese embassy in Russia, Li Jingyuan, echoed Groysman by noting that relations between China and Russia had reached a historical high.
"The cooperation in infrastructure construction is key to boosting the development of positive China-Russia economic interaction, and the Chinese embassy in Russia will continue to offer full support to cooperation between companies from both sides," Li said.