Rare relics from Three Kingdoms period exhibited in Japan
Share - WeChat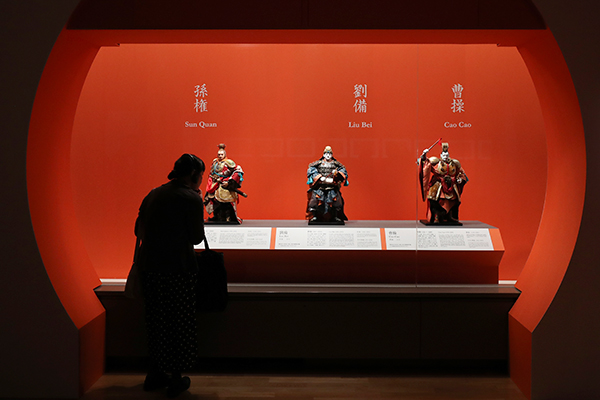 TOKYO - With 161 precious Chinese cultural relics, the exhibition Three Kingdoms: Unveiling The Story opened to visitors at the Tokyo National Museum in the Japanese capital on July 9.
In order to let Japanese audience have a deeper understanding of the cultural essence of China, and to strengthen the cultural exchanges between the two countries, Chinese and Japanese experts spent three years visiting more than 50 cultural institutions in more than 20 provinces and autonomous regions in China to select the exhibits.
The pieces, including 42 first-grade Chinese cultural relics, are expected to reproduce the historical features of the Three Kingdoms period which lasted from 220 to 280.
The exhibition specially selected the latest archaeological findings and research results from the excavation of the Cao Cao Mausoleum, the tomb of an ancient Chinese king. Visitors to the exhibition pass through a dark passage into a replica of the tomb chamber. One of the items on display in the chamber is a guan jar, or alcohol jug, excavated from the mausoleum. It is the earliest white porcelain product ever discovered - 300 years older than similar artifacts.
The exhibition also re-created some classic stories from the Romance of the Three Kingdoms, such as the battle of Chibi and the battle of borrowing arrows with thatched boats, depicting ancient Chinese military commanders' wisdom.
In the exhibition hall, 1,100 arrows suspended from the ceiling and 400 arrows on the opposite wall are displayed, replicating the scene, so that visitors can experience the density of arrows fired during the ancient battle.
Most Popular