Spokespersons should 'deepen exchanges'
Share - WeChat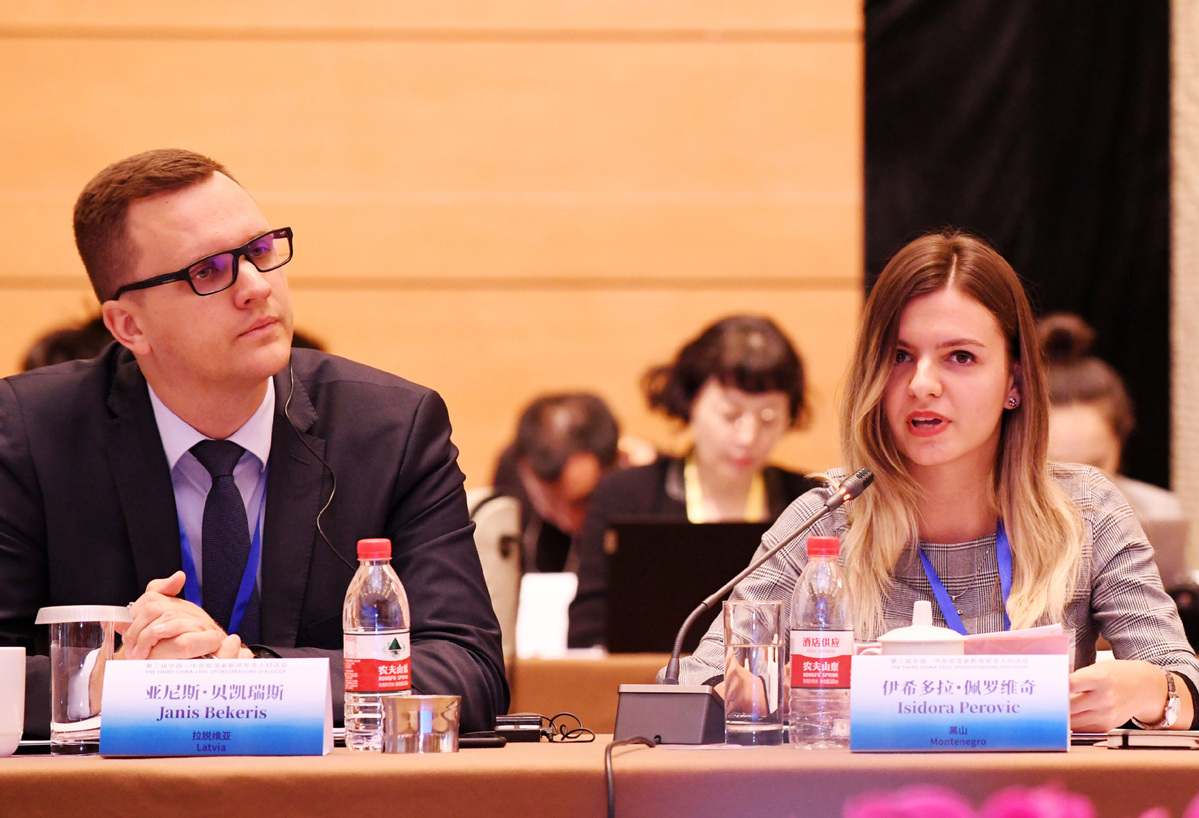 Government spokespersons in Central and Eastern European countries play a key role in boosting people-to-people exchanges between China and their countries by exchanging ideas and learning more from each other, a senior official of the State Council Information Office said on Wednesday.
"Despite having different political systems and national conditions, the way Chinese spokespersons and those from the Central and Eastern European countries work and the roles they play are very similar. Sharing each other's experiences can deepen people-to-people exchanges between China and the Central and European countries and help the public in different countries better understand each other," Guo Weimin, vice-minister of the State Council Information Office, said during the Third China-Central and Eastern European Countries Spokespersons Dialogue.
Government spokespersons from 11 Central and Eastern European countries took part in the dialogue, held in Guiyang, Guizhou province.
It's of the highest importance to have a dialogue among our countries in various spheres, such as creating new platforms for communication, said Sandris Sabajevs, press secretary of Latvia's prime minister. Also, it's an opportunity to learn about each other's culture and history as well as share our knowledge and opinions, he said.
"Our relationship is founded on a shared commitment to openness, inclusiveness and dialogue. If we don't understand each other, appreciate the differences in our culture and communicate successfully, then our trade and cooperation won't succeed," Sabajevs said.
Guo suggested the spokespersons release more information on the Belt and Road Initiative and introduce its major policies and key projects. More importantly, they can help to clear up misunderstandings and dispel rumors about the initiative, he said.
To advance quality development under the BRI, different countries should continue to enhance dialogue not only at the central government level but also at the levels of local government and business associations, said Andris Stastoli, director of economic and public diplomacy and diaspora at Albania's Ministry of Foreign Affairs.
The BRI is a symbol of a new form of globalization, which is based on mutual respect instead of lecturing each other, said Agnes Dizseri, deputy chief of press at Hungary's Ministry of Foreign Affairs and Trade. Hungary was the first European Union member state to join the initiative.
Che Weiwei contributed to this story.