Flight makes emergency landing to save a passenger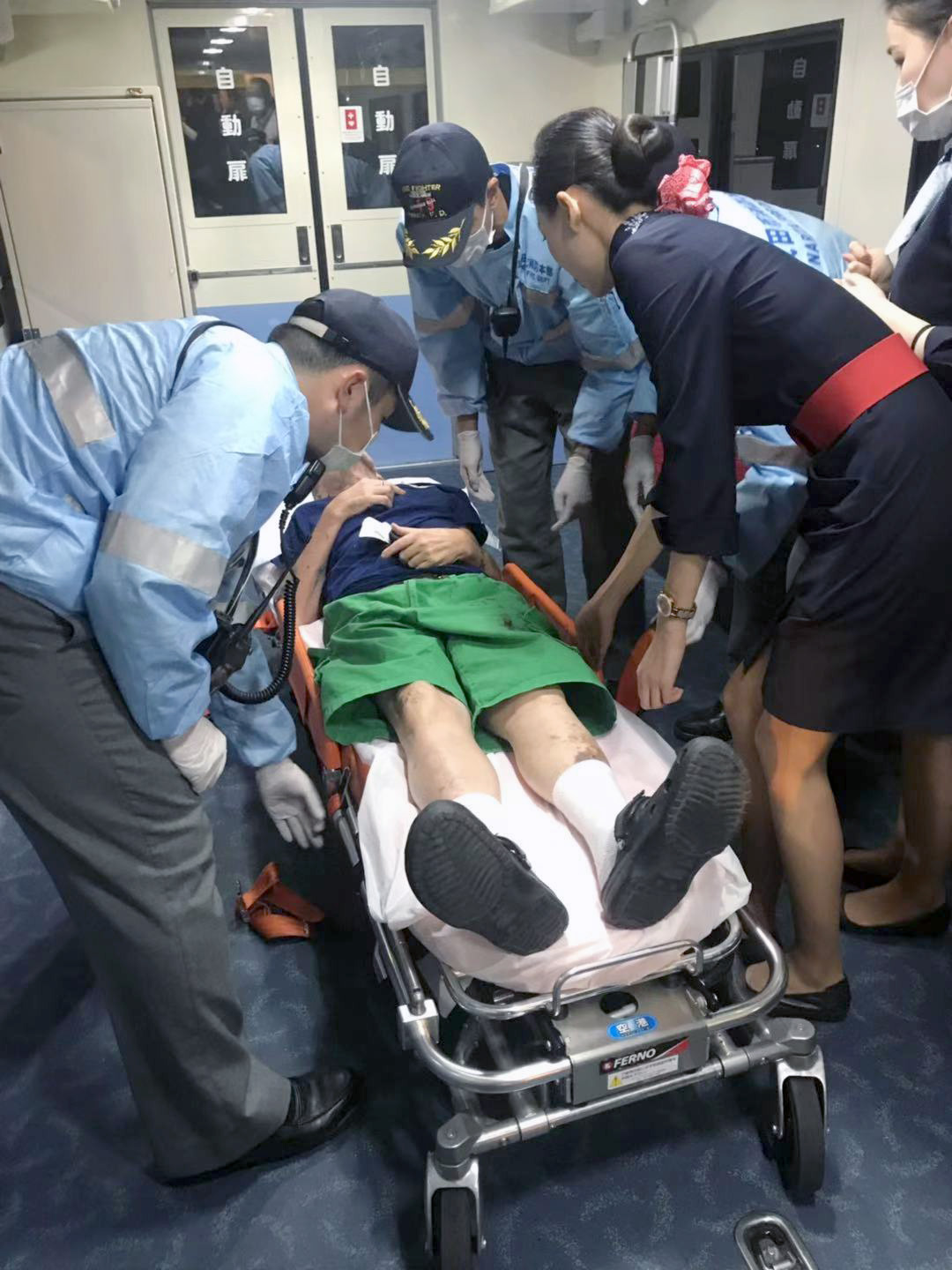 A China Eastern Airlines flight had to discharge 45 tons of fuel in the air to make an emergency landing at Narita International Airport in Tokyo, Japan to help a passenger receive medical attention on Tuesday.
Flight MU587 took off from Shanghai Pudong International Airport at 11:42 am, flying above the Okhotsk Sea around 4:16 pm when the passenger, 63, called flight attendants because he had physical discomforts.
Flight attendants found the passenger was suffering from symptoms of hemoptysis and tachycardia. They then launched the necessary emergency measures and offered oxygen inhalation.
Staff members also broadcast the need for a doctor's assistance. A Chinese doctor and two US doctors responded to offer help, taking first-aid measures and measuring the passenger's blood pressure.
However, the passenger's situation was deemed unstable, and the flight crew decided to inform and land at Narita International Airport. To ensure safety for an emergency landing, the plane had to discharge part of its fuel to reduce weight.
The Tokyo airport and local emergency department made preparations for the plane's arrival immediately after receiving the message. The plane landed safely at 6:19 pm.
The passenger promptly received medical treatment at a hospital in Tokyo and safely recovered. The flight was rescheduled and left to continue the journey, according to China Eastern Airlines.