Warming up for cold reality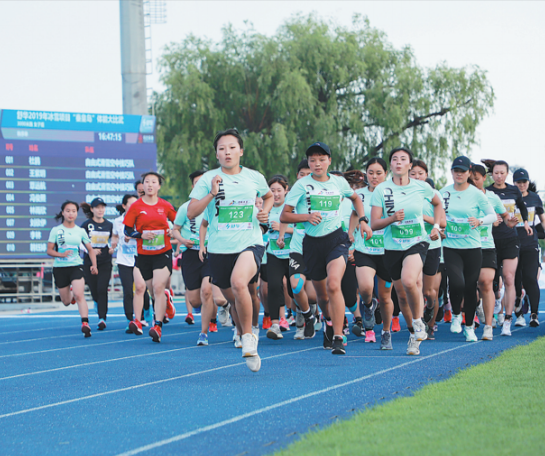 China's Olympic hopefuls are getting head start on new season of challenges
China's preparations for the 2022 Winter Olympics show no sign of slowing down in the midsummer heat, with top athletes embracing rigorous physical training to make the offseason count.
Running 3,000 meters a day doesn't seem quite relevant for fine-tuning curling skills, nor doing tire flips to help land tough snowboarding tricks. But these workouts have kept China's winter athletes busy on their mission to gain a physical head start on cold-weather regimens leading up to the 2022 Games.
Launched by the National Winter Sports Administrative Center in April, the massive training program involves 350 athletes from 14 different sports in drills designed by international physiology experts to test and improve their general strength and conditioning over a three-month period.
The center has hired 18 foreign trainers from traditional winter sports powerhouses, such as the United States, Finland and the Netherlands, to tailor workout, fatigue monitoring and recovery protocols to keep local athletes fit and strong for the 2019-20 season.
It has already paid dividends, highlighted by Chinese cross-country skier Wang Qiang's roller ski World Cup triumph in Beijing earlier this month.