World class performers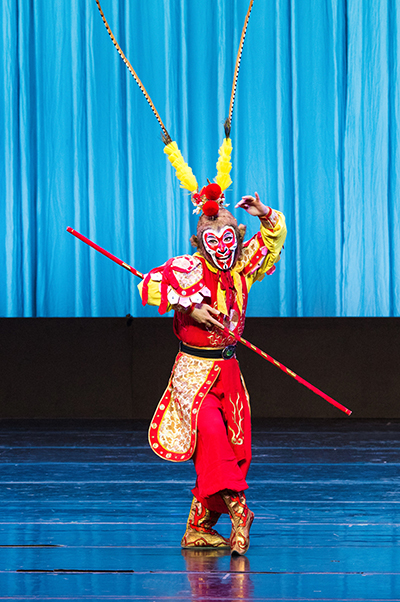 An instructor from the university, Lee Mi-young, says that the dance reflects a respect for tradition.
"Our dance has been adapted from traditional Korean dance forms, so we are enhancing its aesthetic sense while remaining loyal to the Korean tradition," says Lee.
"I feel this practice corresponds with the globalized era that is changing rapidly. In the same manner, this forum also manages to connect the world through discussions about the traditional arts."
Guo Lanlan, director of the music department at Beijing Normal University, says that the international exchange has been an important part of their work to promote traditional art.
Guo says that they have led their students on field trips and hosted events such as the university's yearly international music week.
"These events have proved beneficial for our students, enriching their knowledge and cultivating their respect for foreign cultures," Guo says.
"This forum has reinforced our commitment to providing more exchange opportunities for our students."
The only performance at the gala by nonprofessionals was staged by the guzheng (a traditional Chinese stringed instrument like zither) ensemble of the Beijing Language and Culture University, comprising five international students from Vietnam, Cambodia and Mongolia.